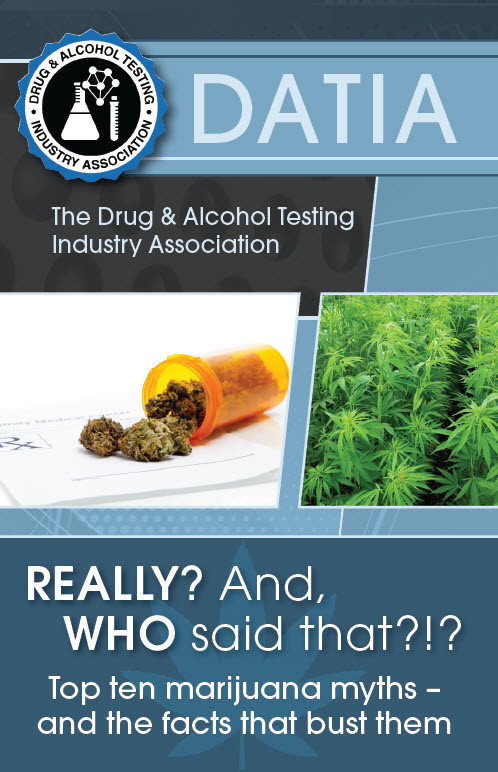 The latest data from the Quest Diagnostics Drug Testing Index™ (DTI) reports that marijuana continues to be the most commonly detected illicit drug. Analysis of more than 7.6 million urine drug tests shows marijuana positivity in the combined U.S. workforce increased 6.2%, to 1.7% in 2013 compared to 1.6% in 2012.
With the recent changes in marijuana legislation, some have been led to believe that marijuana is harmless, not addictive and safer than alcohol. However, research studies, information and opinions from recognized authorities in the medical and scientific communities also merit consideration. In an effort to combat some of the misconceptions about marijuana, the Drug & Alcohol Testing Industry Association (DATIA) developed a brochure that highlights the common myths surrounding marijuana use.
Visit DATIA's website to download the brochure and learn more about the myths and impacts of marijuana use.
For more information about drug testing, visit our website.