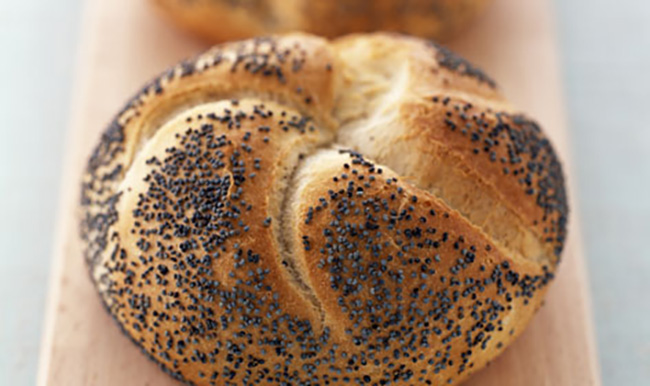 The "poppy seed defense" or the claim that ingesting poppy seeds is the reason for a failed drug test has long been used to challenge drug test results. A Seinfeld episode brought it into the mainstream with a story line where Elaine Benes tests positive for opium on her company's urine drug test and blames the result on her favorite breakfast, a poppy seed muffin.
In 2011, MythBusters, a Discovery Channel television program, told viewers that the myth was "definitely true" as producers ate poppy seed bread and bagels and then generated a positive result on an instant urine drug test. To date, there is limited research published about the impact of poppy seed consumption and opiate drug test results in controlled studies in alternative matrices such as oral fluid.
Poppy seeds & drug tests
We know poppy seeds contain opiates – specifically morphine and codeine. Ultimately, what employers want to understand from drug testing experts is: Can eating poppy seeds produce a positive drug test for a job applicant or employee?
Article in the Journal of Analytical Toxicology
In an article published in the October 2015 Society of Forensic Toxicologists (SOFT) Special Issue of the Journal of Analytical Toxicology, scientists from Quest Diagnostics compared the impact of the consumption of raw poppy seeds and a poppy containing food product on urine and oral fluid drug tests. For individuals performing safety-sensitive duties as well as other workers subject to routine drug testing for opiates, it is important to distinguish between dietary poppy seed ingestion and non-prescribed opiate or heroin abuse.
Study authors determined morphine and codeine concentrations using laboratory-based urine and oral fluid drug screening and confirmation methodologies after study participants ate a Ukrainian-style poppy seed roll and raw poppy seeds. By ingesting cooked and raw poppy seeds and then measuring drug concentrations over a series of intervals ranging from 15 minutes to 20 hours, the study showed a distinction between the source of poppy seeds ingested (i.e. raw or prepared) and the amount of time morphine and codeine were detected in both urine and oral fluid matrices.
Download the full article from the Journal of Analytical Toxicology.
What the research tells us
"The research tells us that it is possible to test positive on a drug test for morphine – even less so for codeine – after eating poppy seed-containing products. A unique characteristic of this study is that it compared the consumption of approximately the same amount of poppy seeds in both a prepared food item and as raw seeds and included the collection of both urine and oral fluid specimens. Unlike urine, the likelihood is much lower in oral fluid. Not surprisingly, most of the positive test findings and longest detection window resulted from ingestion of the large quantity of raw poppy seeds in a very short period of time prior to specimen collection. In fact, many of the study participants found such an amount of raw seeds to be extremely unpalatable. The results from this study suggest that there is less of a 'poppy seed defense' from a donor who completes an oral fluid drug test after casual dietary poppy seed consumption rather than a urine test because of the shorter detection window of oral fluid," said Dr. Kimberly Samano.
Download the Challenging the Poppy Seed Defense white paper from Quest Diagnostics.
For more information, visit our website or contact us online.
Study authors include Dr. Kimberly L. Samano, Randal E. Clouette, Barbara J. Rowland, and Dr. Barry Sample.
Updated April 13, 2021