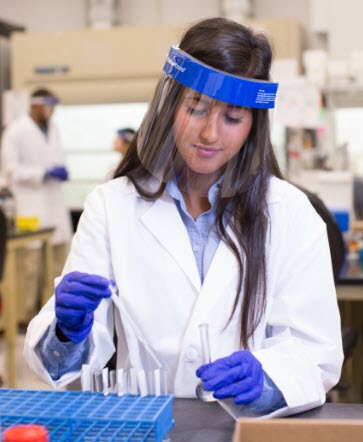 Today Quest Diagnostics released the latest findings from the Quest Diagnostics Drug Testing Index™ (DTI). This comprehensive report reveals drug use trends among the American workforce as well as positivity rates by industry sector. The DTI is published annually as a public service for government, employers, policymakers, media, and the general public and includes workforce drug testing data since 1988.
Barry Sample, PhD, senior director, science and technology, Quest Diagnostics, will present new data from this year's report today at the Substance Abuse Program Administrators Association (SAPAA) virtual conference.
New findings from the Drug Testing Index
The rate of workforce drug positivity hit a 16-year high in 2019 according to more than 9 million workforce drug test results. Positivity rates in the combined U.S. workforce increased in urine drug tests, climbing to the highest level since 2003 (4.5%) and are now more than 28% percent higher than the 30-year low of 3.5% recorded between 2010 and 2012.
Other key findings include:
Marijuana positivity continues to climb, led by positivity in recreational use states
Specific regions of the United States experienced dramatic increases in positivity for cocaine, methamphetamine, and marijuana
Oral fluid methamphetamine positivity was up 69% in the past 5 years
Urine drug test positivity for marijuana rose 29% since 2015 in the general U.S. workforce
Positivity for semi-synthetic opiates (hydrocodone and/or hydromorphone) dropped 26% and positivity for oxycodones declined nearly 21% during the past year in the general U.S. workforce
Heroin positivity, indicated by the presence of the 6-AM metabolite, continued to decrease
Retail Trade has held the top spot for industry-specific positivity for 5 straight years
"While the national debate on drug misuse in the workforce has focused primarily on marijuana, increasing positivity rates for cocaine and methamphetamine are also cause for concern. Positivity by drug and region can be random and unpredictable. Our data is a reminder that it is important to remain vigilant about all drug misuse in the workforce, especially as employees begin to return to work," said Barry Sample, PhD.
Download the new Quest Diagnostics Drug Testing Index brochure.
Media coverage for the Drug Testing Index includes an exclusive story by the Wall Street Journal. Other media coverage includes WSJ Opinion, Business Insider, The Hill, US News and World Report, MSN Money, Morning Brew, Politico – Afternoon Pulse, Yahoo News, Business Insurance, EHS Today, New York Post, Markets Insider, MG Magazine, Daily Mail, WZTV, Penn Live, Inside Hook, Security Magazine, Construction Equipment Online, Newsmax Magazine, Workers Compensation, National Law Review, Safety + Health, Safety Unlimited News, and High Times.
Visit our newsroom for the press release and other news from Quest.
For more information, visit QuestDiagnostics.com/DTI or contact us online.