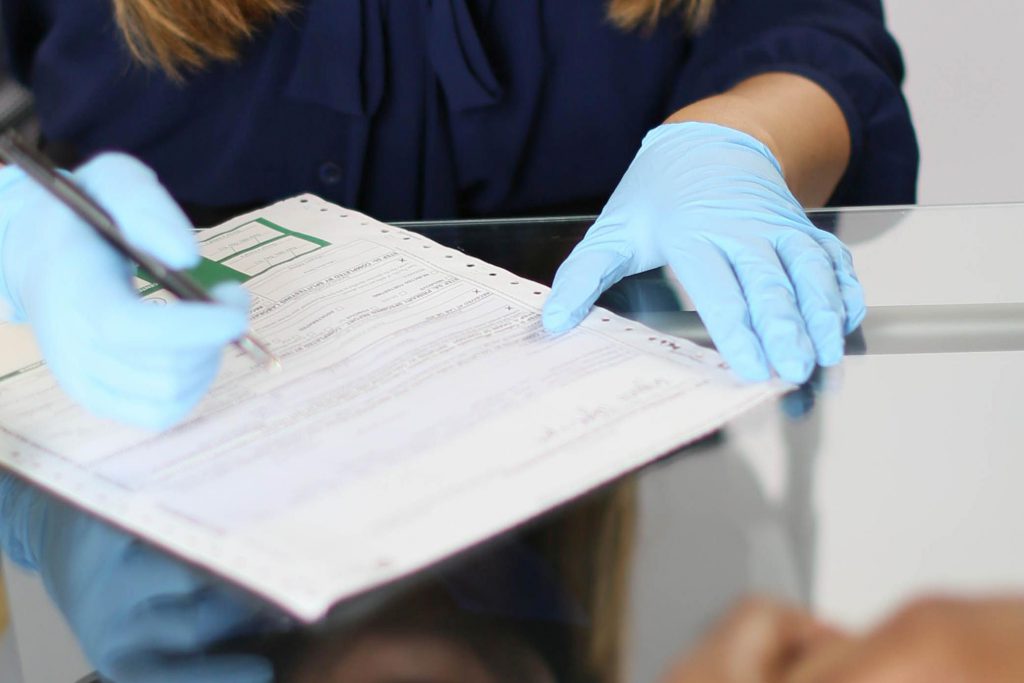 Federal drug testing forms expire August 30, 2021
All U.S. Department of Transportation (DOT)-mandated drug test collections will require a new Custody and Control Form (CCF) following the expiration on August 30, 2021. With the expiration date coming soon, we put together some information to help navigate the history of this change and what immediate actions collectors, employers, and laboratories need to take. Why is taking action important? Because using expired forms will cause testing delays.
Avoid testing delays, learn more about transitioning to the new Federal CCF.
Federal CCF expiration checklist:
Discard old forms and begin using the new Federal CCF.
If you need to order new Federal CCFs, contact us at 1.800.877.7484.
If an 'old' form is used, you must complete a Memorandum for Record (MFR)
Download our MFR collector's certification statement.
Go paperless and switch to electronic Custody and Control Forms (eCCF). As an eCCF-approved laboratory, Quest Diagnostics uses the most current CCF.
Stay compliant with new Federal forms
While more than one-third of the regulated drug tests that our laboratories process are accompanied by an electronic CCF, the majority are still driven by paper-based documentation. We began fulfilling all paper form orders with newly updated Federal forms starting in January 2018, in an effort to minimize the negative impact to the greatest extent possible.
We encourage you to proactively prepare for this change and to double-check your paper CCF inventory today.
Learn more about the U.S. Department of Transportation's guidance to the revised Federal drug testing custody and control form.
Download our FAQs about regulated drug testing.
For more information about drug testing, visit our website.