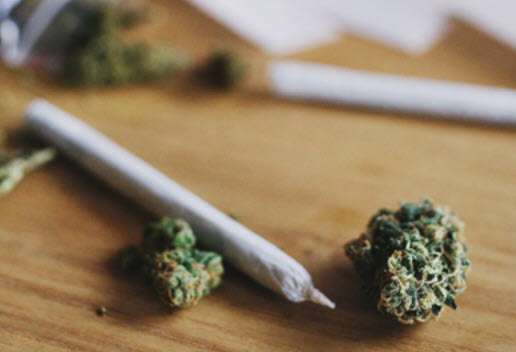 The landscape of marijuana use in the US continues to shift with popular opinion favoring the drug, while employers are left wondering—why test for marijuana? Here are 4 critical questions every employer should be asking when it comes to maintaining a safe and healthy drug-free workplace:
Is marijuana use increasing?
What impact is marijuana use having on the workplace?
Should employers test for marijuana?
How should employers build their drug testing programs?
We know the answers to these questions are critical to making positive business decisions for your workforce. We also know the importance of monitoring drug use trends to help employers make informed employment actions that significantly increase the likelihood of achieving their drug-free workplace objectives. Coupled with partnering with an industry-leading drug test laboratory, Quest Diagnostics makes it easier for you to continue screening applicants and employees for the drugs, including marijuana, which can compromise the wellbeing of your workforce.
Is marijuana use increasing?
Not only is the use of marijuana increasing, the steady, upward trend lines over the past 20 years have painted a clear picture of the popularity of the drug. In the 2022 release of their annual report, the National Survey on Drug Use and Health (NSDUH) illustrated the extent of marijuana use in the country "Among people aged 12 or older in 2021, 61.2 million people (or 21.9 percent of the population) used illicit drugs in the past year. The most used illicit drug was marijuana, which 52.5 million people used. 2 in 5 young adults 18 to 25 used illicit drugs in the past year; 1 in 3 young adults 18 to 25 used marijuana in the past year."[1]
Relying on data from the NSDUH, a report from Columbia University Mailman School of Public Health and The City University of New York found that, "… rates of cannabis use and daily cannabis use have increased across the US, and current cannabis use and daily use are substantially higher among individuals residing in states that have legalized recreational cannabis use, relative to those where cannabis use remains illegal."[2]
These reports should be no surprise. It's evident that use of the drug is up, and many of those same users are employed, fueling the concern shared by employers about how, or if, they can address marijuana use in the workplace.
Fact: marijuana is currently listed as a Schedule I controlled substance by the Drug Enforcement Administration. This category defines substances like marijuana as drugs with no currently accepted medical use and a high potential for abuse.
Is marijuana use having an impact on the workplace?
Marijuana use has a direct effect on the workplace, especially when workplace safety is considered. According to the annual Quest Diagnostics Drug Testing Index (DTI), the overall positive drug test rate in the combined US workforce (federally mandated and non-mandated drug tests), based on nearly 9 million urine drug tests collected in 2021, was up in 2021 to 4.6% compared to 4.4% in 2020 and up 31.4% from the all-time low of 3.5% just 10 years ago (2010-2012).[3]
Regarding marijuana, the DTI found that: "Positivity rates for marijuana in the general US workforce, based on more than 6 million urine tests, continued an upward climb, increasing 8.3% (3.6% in 2020 versus 3.9% in 2021), the highest positivity rate ever reported in the DTI. Over 5 years, positivity for marijuana in the general US workforce increased 50% (2.6% in 2017 versus 3.9% in 2021)."
Based on the data, there is a possibility that more job seekers and current employees testing positive, means more drug-impaired workers on the job, a potential threat to workplace safety. This correlation is evident from the data, specifically with post-accident drug test positivity rates, "Over the last 5 years in general U.S. workforce urine drug testing… post-accident positivity increased 26% (7.7% in 2017 versus 9.7% in 2021). "Similarly, in federally mandated, safety-sensitive workforce urine drug testing… post-accident positivity increased 41.9% (3.1% in 2017 versus 4.4% in 2021)."
To simply answer the question, drugs (including marijuana) continue to have an impact in the health and safety of workplaces in all industries, from construction to manufacturing and professional services.
Should employers conduct drug testing?
Data from reports like the Drug Testing Index® and the NSDUH all speak to the bottom-line for employers—the workplace is affected by drug use and their workforce deserves initiatives like drug-free workplace programs to help hire and retain a safe and healthy environment.
We understand in this current economic climate an investment in a drug testing program may not be at the top of the business investment list. And it's possible that relaxed public attitudes towards drugs like marijuana may influence the decision to drop drug testing programs altogether. However, the investment in your employees does not end with 401K matching, or other health benefits like wellness screening programs.
Where safety is concerned, your employees' standards are high—and we can make sure that your workforce isn't. Employers who drop drug testing completely, or even stop testing for marijuana, lose valuable insights to help them make objective hiring and employment decisions.
Workplace drug testing remains a valuable tool for employers. Understanding the return on the investment can set your mind at ease.
Workplace substance abuse negatively impacts performance, absenteeism, productivity, and turnover. But the most troubling and costly concern is its impact on workplace safety. According to a report cited by the National Institute on Drug Abuse, "… employees who tested positive for marijuana on a pre-employment urine drug test had 55% more industrial accidents, 85% more injuries, and 75% greater absenteeism compared with those who tested negative for marijuana use."[4]
Should employers test for marijuana?
At a time when marijuana use and post-accident positive drug test results are increasing, dropping testing for marijuana may seem counter-intuitive. In the Current Consulting Group's 2022 Employer Drug Testing Survey, cosponsored by Quest Diagnostics, 30% indicated they experienced an overall increase in positive drug tests in 2022 compared to 2021; yet nearly 10% of survey participants said they were considering dropping marijuana from their drug-test panel.[5]
Further analysis of the impact of dropping marijuana testing was recently shared through survey results conducted by the National Safety Council (NSC). The NCS noted more than half of employers that eliminated THC testing reported seeing an increase in incidents or other workplace performance concerns.[6]
"Employers are wrestling with significant recruitment and retention challenges as well as with maintaining safe and engaging work environments that foster positive mental and physical well-being," said Keith Ward, General Manager and Vice President, Quest Diagnostics Employer Solutions. "Our Drug Testing Index® data raises important questions about what it means to be an employer committed to employee health and safety. Eager to attract talent, employers may be tempted to lower their standards. In the process, they raise the specter of more drug-related impairment and work site accidents that put other employees and the public in harm's way."[7]
In states that have legalized marijuana, do employers still have the right to prohibit employees from using marijuana on the job or being under the influence of marijuana while working? And if so, can an employer build those prohibitions into a policy regardless of their position on drug testing? In a recent interview, an industry expert helps to clarify this complicated topic.
Only individual businesses can determine whether they should or shouldn't test for marijuana, while weighing the pros and cons to their workforce. For businesses who cannot compromise, there isn't just one way to drug test or one reason for a program. Reaching out to their trusted laboratory partner may uncover methods of drug screening that may have not been considered.
From oral fluid to instant urine collections, and whether a collection is needed 24/7 or on-site at a workplace event, drug screening is diverse and can fit the needs of just about any employer, even those who choose not to test for marijuana.
Marijuana impairment
A misleading and potentially dangerous claim about marijuana that could be confusing to employers is that the drug's impairing effects only last about 2-3 hours. This is referred to as the "window of impairment," and marijuana advocates push the idea that marijuana impairment stops at that mark and following that window, a worker no longer poses a safety risk because they're no longer impaired.
The truth about the duration of impairment from marijuana use is that it can vary significantly. How much a person is affected by the drug depends on many factors including the drug-use history of the user and the frequency of use, the level of tetrahydrocannabinol (THC, the psychoactive ingredient in cannabis) being used, the method of use (ie, smoking a joint vs. eating a THC-laced brownie, for instance), and the task being performed (remembering instructions vs. operating a motor vehicle, etc).
Fact: The Food and Drug Administration has not approved the use of marijuana for any disease or condition. According to the FDA, "…there has been no review of data from rigorous clinical trials to support that these unapproved products are safe and efficacious for the various therapeutic uses for which they are being used."
What we do know is that marijuana is not consequence-free. According to the National Institute on Drug Abuse, people who use marijuana may experience anxiety, fear, distrust and panic. In situations where an individual uses a large amount of the drug, the effects can be extreme, and psychosis or other underlying mental health conditions may be adversely affected by using the drug. The same people who can have adverse reactions to marijuana, may also be employed. That possibility should concern employers, regardless of how the state they reside in sees marijuana from a recreational or medicinal perspective.
A report from the University of Sydney based on an analysis of 80 studies claims to have accurately identified a window of impairment for cannabis use. Their report was published in Neuroscience & Biobehavioral Reviews, and concluded that "Depending on how much THC is taken, how it's taken, and the person taking it… cognitive impairment could last between three and 10 hours."[8]
The same report stated: "Our analysis indicates that impairment may last up to 10 hours if high doses of THC are consumed orally. A more typical duration of impairment, however, is four hours, when lower doses of THC are consumed via smoking or vaporization [sic] and simpler tasks are undertaken (e.g., those using cognitive skills such as reaction time, sustained attention and working memory). This impairment may extend up to six or seven hours if higher doses of THC are inhaled and complex tasks, such as driving, are assessed."
Drug Testing Options
An understanding of marijuana-induced impairment is important because it can help employers choose the drug testing method that best aligns with the company's needs. Many private businesses mirror federally established drug testing guidelines and testing panels to create a consistent drug-free workplace program.
Currently, there are multiple testing methods approved by the federal government's Substance Abuse and Mental Health Services Administration (SAMHSA). However, hair testing is common in some industries and there are also rapid-result, point-of-collection testing (POCT) devices for both urine and oral fluid that have been cleared by the US Food & Drug Administration (FDA).
Each drug testing method has unique attributes. For instance, the window of detection for the three primary drug testing methods—urine, oral fluid, and hair—varies significantly by drug and could play a critical role in choosing which method to use.
An example of how drug testing methods vary is how detection of drugs in oral fluid, or saliva, works with shorter detection windows. Because the parent drug and not just a metabolite of a drug is detectable in oral fluid, it is possible to detect marijuana, for instance, within about 15 minutes after the initial usage. Therefore, an employer may consider oral fluid testing as the ideal choice for companies in safety-sensitive industries concerned about being able to detect recent use and who want a testing method that covers the entire "window of impairment" for marijuana.
Conclusion
While it's true that drug testing cannot scientifically or legally prove that someone is impaired because there is no national standard for measuring drug impairment as there is for alcohol, drug testing can give employers peace of mind in knowing whether individual workers are under the influence while at work. And as marijuana use continues to increase, drug testing may not only continue, but remains a valuable tool for employers concerned about building a safe workplace. The safety and security of the workplace continues to be a high priority for every business, and employees under the influence of any mind-altering substance, including marijuana, should continue to be of concern.
Quest has the most robust network and breadth of testing to help meet your needs. Let's connect and talk about drug testing and how we can fit your need, whether you are testing for alcohol, marijuana, cocaine, illicit street drugs, and everything in-between.
Drug testing shouldn't be difficult. Let us help you find the best solution for your drug-free workplace program. Learn more by visiting our website or connect with us online.
---
[1] SAMHSA Announces National Survey on Drug Use and Health (NSDUH) Results Detailing Mental Illness and Substance Use Levels in 2021. Substance Abuse and Mental Health Services Administration. January 2023. https://www.hhs.gov/about/news/2023/01/04/samhsa-announces-national-survey-drug-use-health-results-detailing-mental-illness-substance-use-levels-2021.html
[2] Marijuana use is much more common in US states that have legalized recreational cannabis use. Science Daily. July 2022. https://www.sciencedaily.com/releases/2022/07/220719162133.htm
[3] Workforce Drug Test Positivity Climbs to Highest Level in Two Decades, Finds Quest Diagnostics Drug Testing Index Analysis. Quest Diagnostics Drug Testing Index. March 2022. https://newsroom.questdiagnostics.com/2022-03-30-Workforce-Drug-Test-Positivity-Climbs-to-Highest-Level-in-Two-Decades,-Finds-Quest-Diagnostics-Drug-Testing-Index-Analysis
[4] How does marijuana use affect school, work, and social life? National Institute on Drug Abuse. https://nida.nih.gov/publications/research-reports/marijuana/how-does-marijuana-use-affect-school-work-social-life
[5] Current Consulting Group. December 2022. Current Consulting Group's (CCG) 2022 Employer Drug Testing Survey. CCG Blog. https://www.currentconsultinggroup.com/the-2022-employer-drug-testing-survey/
[6] Cannabis and Safety: It's Complicated. National Safety Council. https://www.nsc.org/workplace/safety-topics/drugs-at-work/cannabis-its-complicated
[7] Workforce Drug Test Positivity Climbs to Highest Level in Two Decades, Finds Quest Diagnostics Drug Testing Index Analysis. Quest Diagnostics. https://newsroom.questdiagnostics.com/2022-03-30-Workforce-Drug-Test-Positivity-Climbs-to-Highest-Level-in-Two-Decades,-Finds-Quest-Diagnostics-Drug-Testing-Index-Analysis
[8] https://cosmosmagazine.com/health/body-and-mind/how-long-does-impairment-last-after-cannabis-use/