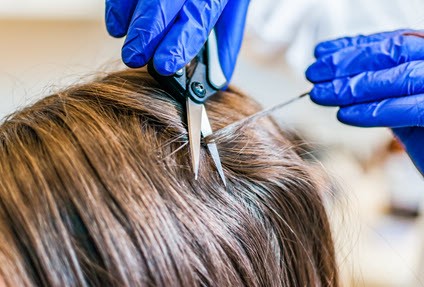 The opioid epidemic continues to be a public health emergency. Data from the Centers for Disease Control and Prevention (CDC) paint a stark picture – the number of deaths from a drug overdose in 2021 was over 6 times the number in 1999. Overdose deaths increased by 16% from 2020-2021, and of the nearly 110,000 overdose deaths in 2021, over 75% of them can be attributed to opioids.
According to the Drug Enforcement Agency, Fentanyl is a potent synthetic opioid drug approved by the Food and Drug Administration for use for pain relief and anesthetic. It is approximately 100 times more potent than morphine and 50 times more potent than heroin as an analgesic. People use opioids as prescribed by their physicians, but a significant number of people continue to abuse these drugs, and misuse inevitably spills into the workplace in both general and safety-sensitive environments.
Quest now offers new expanded hair test panels which will include two new additional analytes (and related metabolites)—Fentanyl and Methadone. Continuous improvement to our current hair test offerings is an indication of our dedication to the enhancement of our workforce solutions.
Connect with us online to learn more about hair testing and get the conversation started on how these new enhancements could benefit your drug-free workplace program.
More workers testing positive in drug screens
According to data from the 2023 Quest Diagnostics® Drug Testing Index™, more workplace drug tests are coming up positive. Increased positivity, coupled with the opioid crisis has many employers concerned about hiring drug-free, qualified workers, workplace safety, and deterring drug use at work. Drug-free workplace programs that include a diverse drug testing regimen can help to achieve these goals. More specifically, when multiple test types are implemented, employers can more effectively detect short-term and long-term drug use.
Hair testing and opioids
For employers concerned about the long-term drug use history of a current employee or job candidate, hair drug testing may offer the best solution for their pre-employment or random testing programs. Hair testing is the only testing method available that provides up to a 90-day drug use history. When compared with urine drug testing, hair testing provides nearly twice the number of positives due to its longer detection window.
Read our frequently asked questions and learn more about hair testing, these additional new tests for Fentanyl and Methadone, and their associated detection cutoff levels.
To learn more about hair drug testing, connect with us online or visit our website.