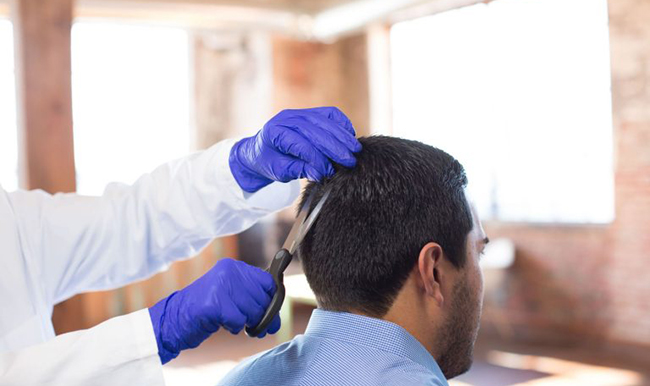 Hair drug testing can help employers detect habitual use by job applicants and employees. Its primary benefit when compared to other types of drug testing is its long detection window. Additionally, the process requires a small specimen of hair cut under direct supervision, making it difficult to tamper or cheat.  When compared with urine testing, hair testing tends to provide a greater number of positives due to its 90 day-detection window, making it an excellent option for pre-employment and random drug testing programs.
To reap the benefits of hair drug testing, as with all other forms of drug testing, one crucial step must be well executed—the collection of the specimen. We hold our collection services team to the highest standards of quality and professionalism and offer comprehensive training to perform a proper collection. That said, hair collections can be complex and challenging. Individuals are naturally apprehensive about having their hair cut. However, our professional collectors are experienced and proficient in cutting only a small, required amount of hair—just enough required for—laboratory testing.
We've created a hair collection guide to share as a reference tool for everyone involved in your workplace drug testing program, including your human resources team, field recruiters, executive leadership, and anyone who wants to learn more about the steps in a hair drug collection testing process.
Our guide emphasizes:
Collector preparation prior to obtaining the hair specimen
Collection of the hair specimen—typically cut from the crown and the back of the head in a way it will not be noticeable
Utilizing the hair testing kit to properly wrap the hair specimen for transport to the lab
Completion of the chain-of-custody process at the collection site
Examples of incorrect hair drug test collections to illustrate what not to do
Download our Hair Testing Specimen Procedures and Information guide.
For more information about hair drug testing, visit our website.