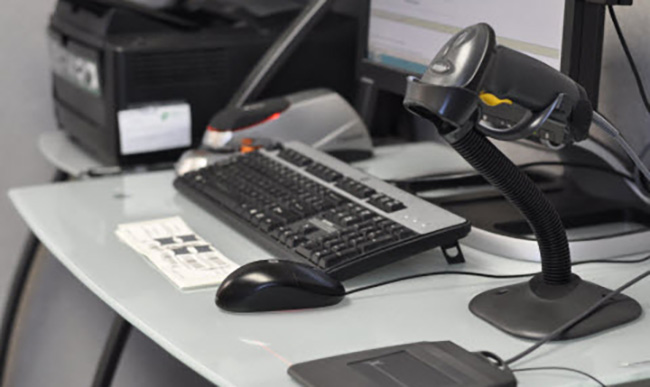 As we ramp up for the new Federal electronic Custody and Control Form (eCCF), developments and initiatives across our organization are nearly complete. After decades of using the traditional paper Custody and Control Form for drug testing ordering, specimen collection processing and chain of custody documentation for workplace drug testing, our collection sites are ready to use eCCF for regulated drug testing.
We have outfitted each of the more than 1,300 Quest Diagnostics Patient Service Centers (PSCs) in our nationwide drug testing collection network with bar code scanners and signature pads which will allow these sites to leverage Federal eCCF. This technology enables clear, readable images by eliminating the data entry and legibility errors associated with handwritten information on paper forms. Digital processes also offer improved speed and efficiency with less paperwork to manage.
In addition, we are upgrading our online collection software wizard for non-regulated drug testing to mirror Federal drug testing. Our wizard requires the collector to follow the same steps in the specimen collection process and perform all the necessary drug testing requirements. The consistency between both protocols will help us to offer a more seamless drug testing experience for every donor.
Once our laboratories are approved by the U.S. Department of Health and Human Services (HHS) National Laboratory Certification Program (NLCP), all of our PSCs that currently support drug testing collections will be eCCF-enabled for regulated drug testing. We have submitted documentation and anticipate our formal NLCP inspection to occur soon.
Our informational video will help to familiarize you with new terminology, show you the new Quest Diagnostics eCCF form and explain how eCCF can help to simplify the workplace drug testing process.
We will continue to share the latest updates on the Federal eCCF so that you and your organization can prepare to make the transition.
For more information about drug testing, visit our website.