Our By the Numbers blog series takes a closer look at the numbers, facts, data, and outputs that impact workplace drug testing programs. In this post, we look at the numerical values that enable our 24/7 emergency collections to operate as efficiently as they do.
While our nationwide network of more than 8,000 collection sites provides local and convenient drug test collection services, 24/7 emergency collections can be a better alternative for reasons like post-accident drug testing.
Post-accident drug testing is performed after an employee has been involved in a workplace accident. Until the testing is performed, it is unknown if drugs or alcohol were a factor, and as such, employers should not allow the employee to drive to a collection site if there is a possibility he or she is under the influence. For situations like this, we provide around-the-clock access to emergency collections where trained collectors come on-site to your place of business.
"On-site specimen collections after an accident are common," said Charlie Sullivan, Collection Services and Vendor Payment Director at Quest Diagnostics. "Our response time is critical. Tensions can run high during these post-accident situations and it's vital that we collect the specimen as soon as possible."
The numbers below highlight how our 24/7 emergency collections team is able to respond immediately and provide a best-in-class average collection time of less than 1.3 hours – when compared to the two-hour industry standard.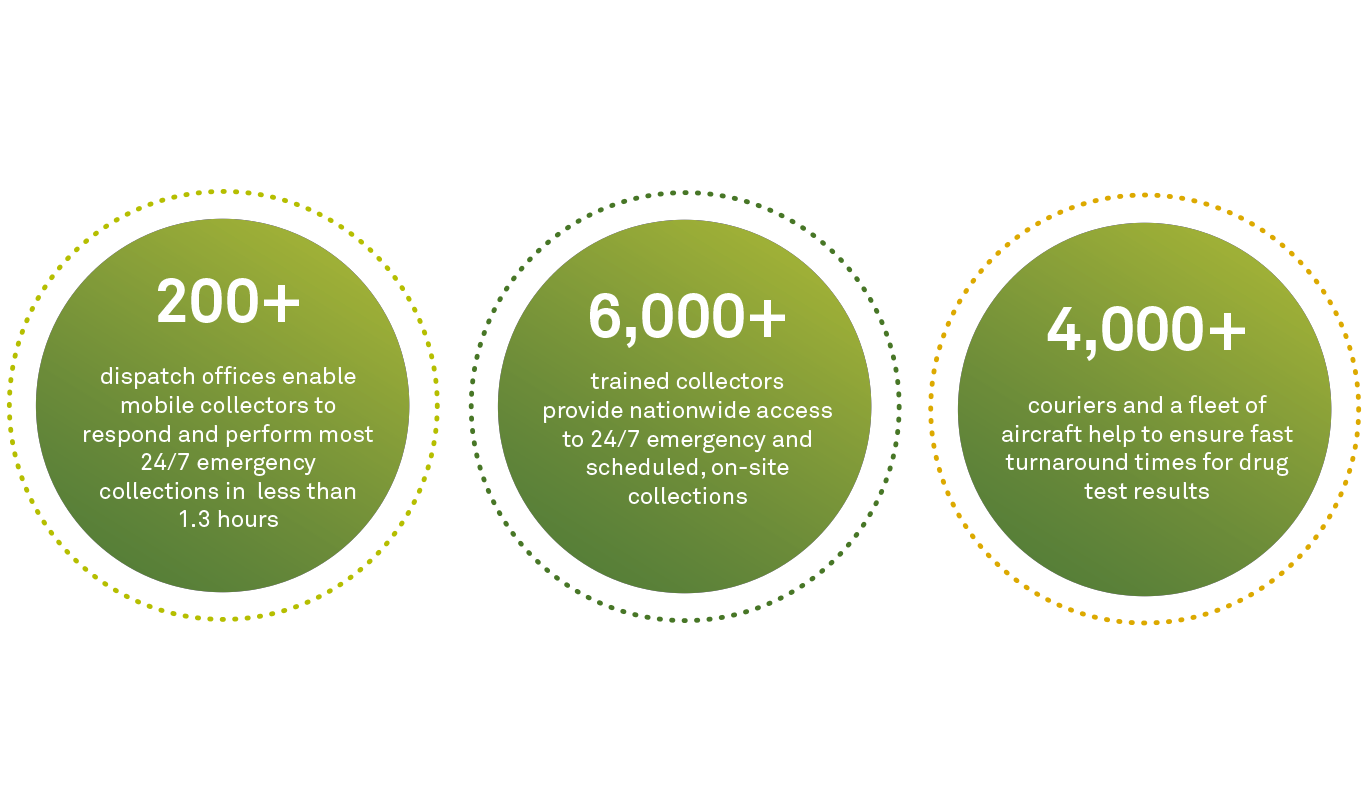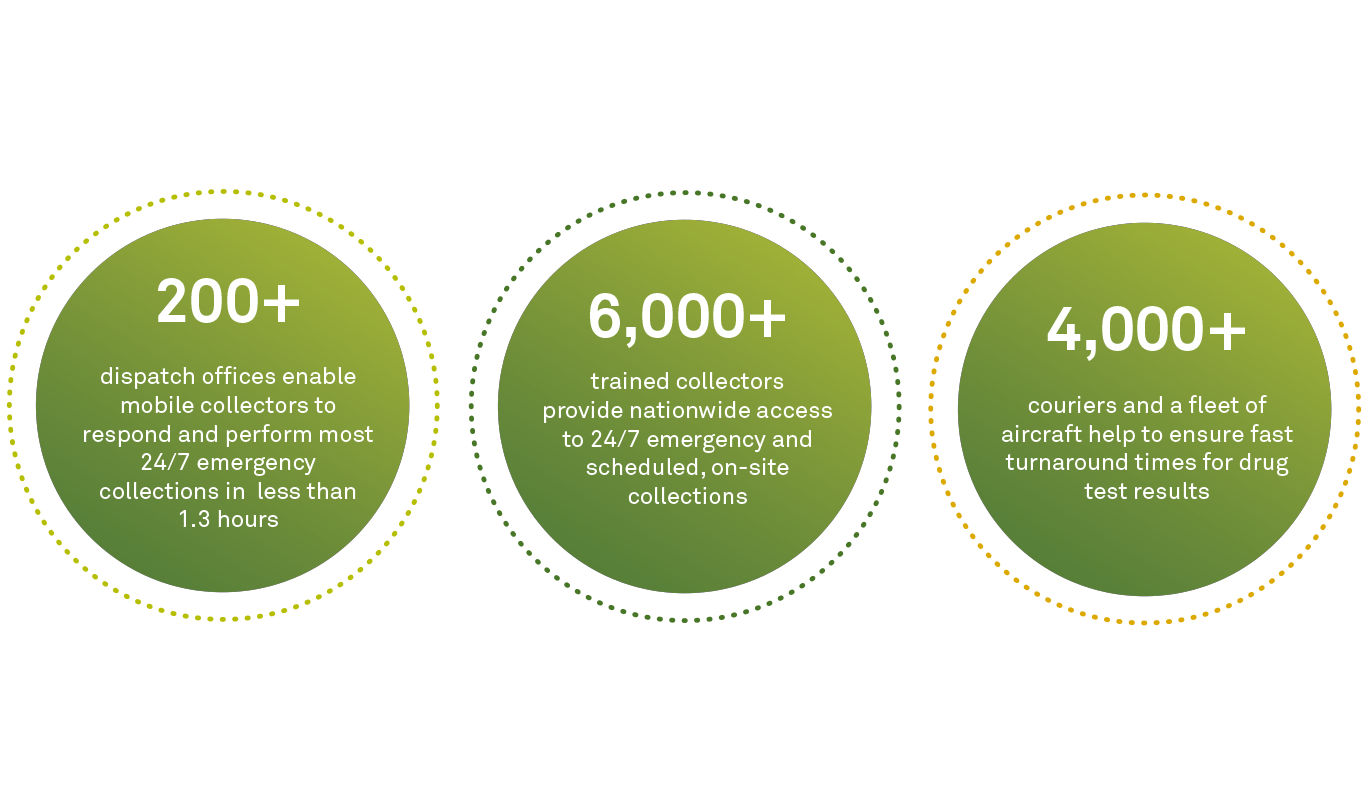 Download our Drug Test Collections Case Study to hear directly from clients about how rapid responsiveness is essential for successful drug testing programs.
Watch our video to learn more about the different types of collection services, including 24/7 emergency collections.
To learn more about 24/7 emergency collections, visit our website.