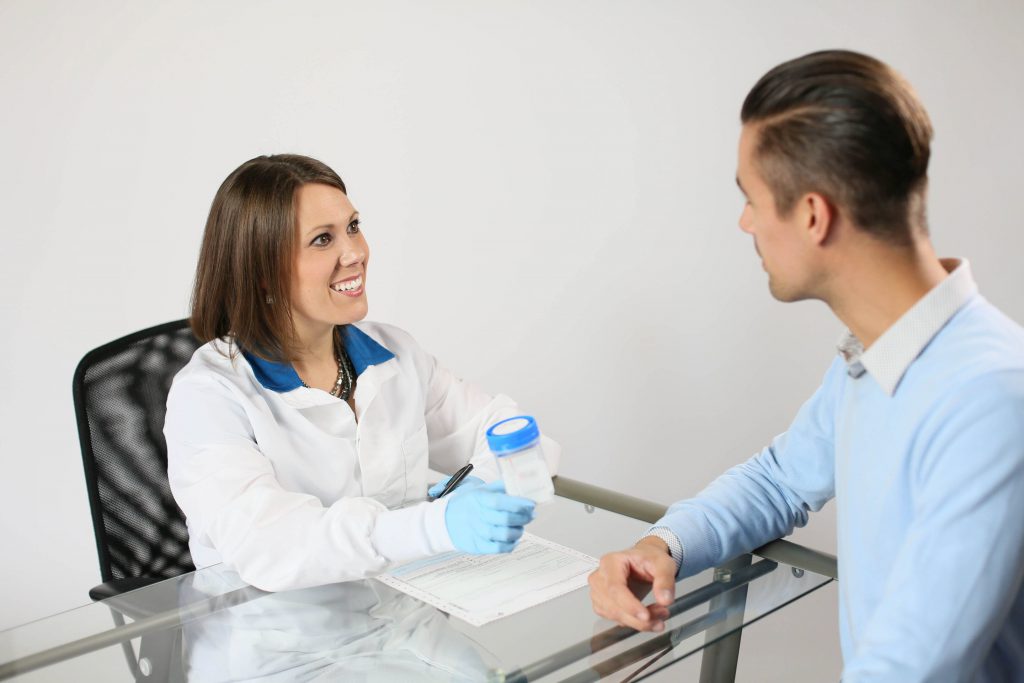 By implementing a drug testing program, employers can help to filter out drug users and deter drug use in the workplace. This is a worthwhile business practice considering the negative impacts of substance abuse in the workplace. One critical step in the life of a drug test specimen is the collection process.
Employers rely on accessible collection sites staffed by trained professionals to help their drug testing programs run smoothly from the start, when a specimen needs to be collected. With more than 8,000 collection sites, including 1,300+ company-owned and operated Patient Service Centers (PSCs) and 1,500 preferred third-party collection sites, Quest offers unparalleled access to a nationwide network of drug testing sites.
Although the majority of all drug test collections take place in our collection site network, employers can count on the versatility of our services to help maximize their drug testing program.
24/7 collections
We have more than 6,000 trained collectors who provide emergency drug and alcohol collections around-the-clock for post-accident and reasonable cause situations. Charlie Sullivan, Collection Services and Vendor Payment Director at Quest Diagnostics, emphasizes the importance of quality and speed saying, "Collections after an accident are common and tensions typically run high. Our response time becomes critical during these situations; therefore, we collect the drug test specimen as soon as possible."
Services provided in our 24/7 collections program include
Properly-equipped teams, regardless of geographic location
US Department of Transportation (DOT) collection and customized scripts
Call center availability and quality control
Strict adherence to Evidential Breath Testing device calibration best practices that help to reduce test cancellations
On-site collections
Performing collections at your place of business or job site offers benefits such as simplified logistics and convenience. Through our mobile, on-site collection service, we make it easier for you and your employees to provide urine, hair, oral fluid, or breath alcohol specimens for testing.
Advantages include
Reduced employee downtime
Less opportunity for subversion of the drug testing process
Advanced scheduling
The right mix of drug test specimen types, reasons for testing, and collection services can help boost the effectiveness of your workplace drug testing program.
Collection training
Knowledge of the collection process is essential for providing donors with a consistent, hassle-free drug testing experience. In addition to our robust collections service, we provide free online training that can help boost your specimen collection IQ. Whether you are implementing a drug testing program, training a new collector, or working to refine best practices, our online drug test specimen collection training provides a variety of educational options. Managers can also track employees who complete our training using our manager module.
Quality you can count on
We hold our collection sites and teams to the highest standards of quality and professionalism. No matter where we collect the specimen, whether at a collection site or at your place of business, the same standardized protocols are used. We follow strict chain of custody procedures along every step of the process to help ensure the integrity of each specimen and result. From the donor's first impression during the collection process, to the reporting of drug test results to the employer, we're there when you need us™.
To locate a collection site near you, visit our collection site locator.
For a closer look at how employers benefit from collection services, download our case study.
Visit our YouTube channel for a detailed video about our collection services. To learn more about drug test collections, visit our website, subscribe to our monthly newsletter, or contact us online.
---