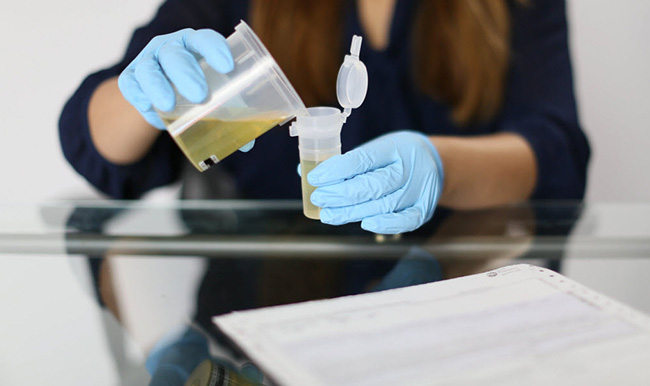 Question: With thousands of collectors across the U.S., how does Quest Diagnostics help ensure the quality of each drug test collection?
As one of the first steps in the drug testing process, collections help build the foundation that enables our laboratories to operate as efficiently as they do. As such, it is imperative that we hold our collectors to the highest standards of quality and professionalism by establishing rigorous chain of custody protocols, conducting frequent audits, and reducing fatal flaws.
Chain of Custody Protocols
Our collectors perform more than 300,000 drug test collections each month across the U.S. To help ensure the specimen is collected with consistent quality, we've established strict chain of custody procedures to be followed for every collection. No matter where we collect the specimen, the same standardized processes are used from collection to results reporting.
Audit Programs
Having dependable, high-quality collections across a network this vast requires continuous oversight and attention. In addition to our ongoing training, we validate that collectors follow the established protocols by:
Conducting more than 1,200 unannounced, anonymous collections – also known as Mystery Shoppers – each year at Quest-owned and operated Patient Service Centers (PSCs) and preferred collection sites utilizing trained collectors from our mobile collection network.
Performing audits of our mobile drug test collection network by dispatching a collector, monitored by a trainer, who is positioned to provide feedback on corrective action and immediate retraining if needed.
Fatal Flaw Reduction
We use fatal flaws – errors that require a recollection – as a metric to measure the quality of our drug test collections. Through our investments mentioned above, along with increased use of the electronic Custody and Control Form (eCCF), we've been able to reduce our fatal flaw rate to less than 0.08 percent. Said another way, on average 99.92 percent of our PSC collections are completed without a fatal flaw – providing quality you can count on.
Watch our video to learn more about the different ways in which we ensure quality collections.
To learn more about our collection quality, visit our website.