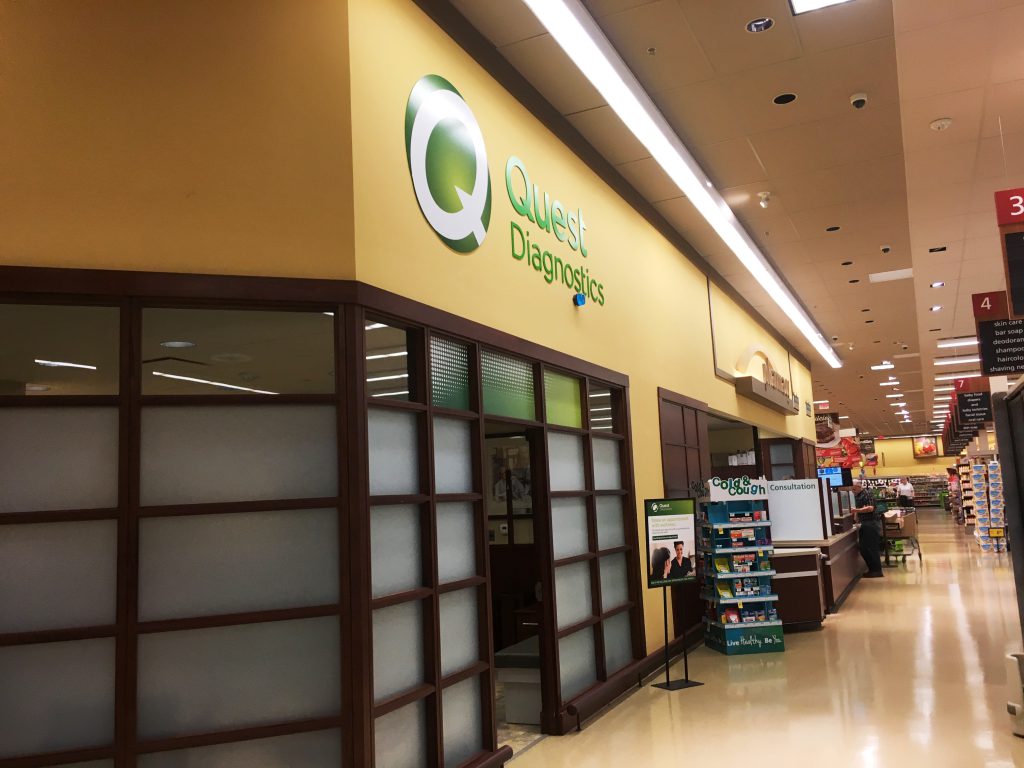 Physical proximity, for any brick-and-mortar business, is essential to allow consumers to reach them quickly and make connections to the things they want most. Lack of availability has the opposite effect; it distances the relationship and removes accessibility and convenience from consumers. More than ever before, Quest Diagnostics is focused on improving our proximity to our clients by offering drug test locations in a retail environment.
In 2016, we implemented a new growth strategy for Patient Service Centers (PSC), which involved a new and innovative approach—partnering with Safeway and Walmart. Our intent is to better fit into our customer's busy schedules as they shop, pick up dinner, wait for a prescription, or get an oil change. As Steve Rusckowski, Chief Executive Officer at Quest Diagnostics explained, "We will make it easier for customers and their associates to get the quality diagnostic insights they need in convenient locations."
Today, we provide unparalleled access to a combined nationwide network of more than 8,000 drug test collection sites. Our partnership with two of the largest retailers in the U.S will make drug testing simple for your company and more convenient for your employees. You can count on:
Restaurant-style pagers for appointment reminders while in-store
Privacy as you interact with PSC staff
Dedicated restrooms with drug test sample pass-through capability
No matter where we collect the drug test, we follow the same standardized processes from collection to result. We also adhere to strict chain of custody procedures to help ensure the integrity of your specimen and the accuracy of the final drug test result. In the months ahead, we're excited to bring a Quest Diagnostics collection site to dozens of Safeway and Walmart locations across the country.
Locate the nearest collection site near you.
To learn more about our collection services, visit our website.