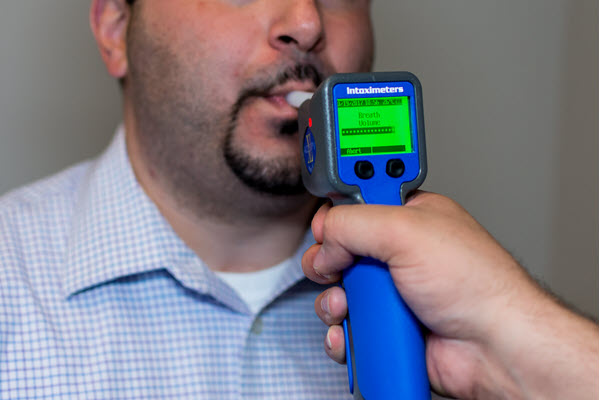 Alcohol use may be problematic when misused and can affect different aspects of everyday life. Workplace safety may also be compromised by alcohol and drug use and, for that reason, employers implement drug-free workplace programs. In certain situations, an alcohol screen is necessary to help employers determine their next course of action. This summer, Quest Diagnostics now offers electronic breath alcohol testing (eBAT) using an efficient digital process and our nationwide collection network from Quest Diagnostics.
What is an electronic breath alcohol test (eBAT)?
An eBAT refers to the electronic process to order and collect donor documentation and alcohol test results for breath alcohol testing. An image of the completed Alcohol Testing Form (ATF) for a breath alcohol collection is transmitted electronically to the employer through our Employer Solutions Portal (ESP) or via web services. The eBAT result as well as an image of the ATF will be reported electronically.
Learn more about eBATs in our comprehensive FAQ document.
What are some key features and benefits offered by eBAT from Quest Diagnostics?
Quest offers breath alcohol testing using a conforming device listed by the national Highway Traffic Safety Administration (NHTSA). This is important because the device can perform both the initial alcohol screen as well as subsequent confirmations, if needed.
Additionally, our nationwide network of collection sites of trained collectors continues to grow, offering broad access to breath alcohol testing throughout the United States.
eBATs allow for simplicity and time savings. Other benefits include:
Online ordering. An employer does not need to provide the donor with a paper ATF when selecting a collection site that is enabled for eBATs. This also eliminates the need for an employer to warehouse and manage paper ATFs.
All required donor information is entered by the employer upon requesting a collection.
The donor information is then ready once the donor arrives at a Quest Diagnostics network collection site for alcohol testing.
The employer ordering the eBAT can see real-time statuses and results, eliminating any questions about whether an alcohol test was completed.
Summary
With an expanding collection site network, breath alcohol testing from an industry leader is now a reality. Coupled with the ease of our electronic collection systems and processes, there are more efficiencies in getting alcohol testing completed at convenient locations across the country.
During the COVID-19 health emergency, Quest Diagnostics is providing enhanced safety and social distancing protocols in its collection centers. for all allowable specimen types, including breath alcohol where available.
For more information about eBAT testing, visit our website or connect with us online.