The National Prescription Take Back Day is postponed due to the coronavirus and will be rescheduled for a date after the health crisis recedes and national guidelines are lifted, according to the Drug Enforcement Administration (DEA).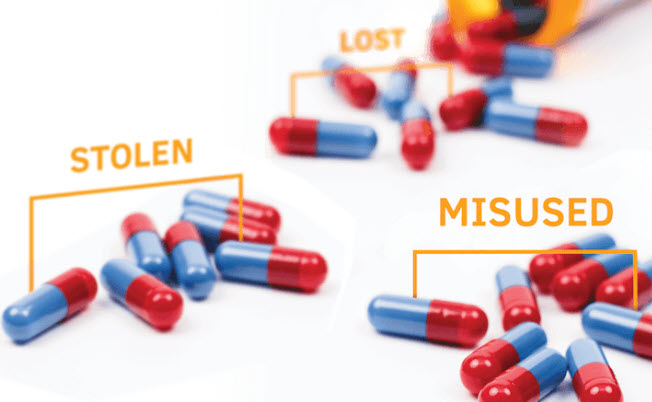 Although the DEA uses Take Back Day to help collect tons of unused prescription medications, they also use it as an awareness campaign to help people learn how to safely handle unused medications. The administration continues to encourage Americans to secure medications and wait for proper disposal options, with a heavy emphasis on not disposing of any medication by flushing them. Instead, the DEA suggests that medications should be kept in a safe location, out of reach of children, until the next Take Back day.
Use the Controlled Substance Public Disposal Location finder to find a place to dispose of medications in your area.

Proper storage and disposal are critical, especially when handling narcotics designed for prescribed pain management. According to the Center for Disease Control and Prevention (CDC), 2 out of 3 drug overdose deaths in 2018 involved opioids and the epidemic is not slowing down. It is important for families to protect young people in their homes from accidentally ingesting prescription medications. According to a 2020 JAMA study, overdose risk doubles for young people with family members using opioids.
An exploration of addiction white paper
The DEA Take Back Day website provides resources for local substance abuse treatment services, information on how to identify drugs and their potential effects, as well as other important tools.
An exploration of addiction white paper
To learn more about prescription drug abuse and misuse, visit our website or contact us online.