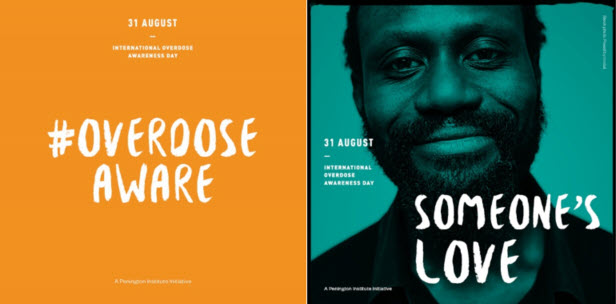 Today we recognize International Overdose Awareness Day, a global event with a history of over 20 years. Every year on August 31, there is worldwide participation in 39 countries where thousands of individuals support the cause to help end drug overdoses and remember the people who have lost their lives.
According to the Centers for Disease Control and Prevention (CDC), in 2018, there were 67,367 drug overdose deaths in the United States alone. Opioids—mainly synthetic opioids (other than methadone)—are currently the main driver of drug overdose deaths, according to the CDC. The most recent World Drug Report revealed that an estimated 585,000 people died due to drug use worldwide in 2017.
There are hundreds of events happening today to support overdose awareness. For those who are not attending an event, there are still numerous ways to engage with the cause.
Interact on social media. Post a tribute and remember your loved ones; you can be a part of the conversation with the hashtag #IOAD2020 or #OverdoseAware
Get resources. The International Overdose Awareness Day has provided downloadable resources and links to overdose websites by country
Donate to the cause. To monetarily help end overdosing, you can donate online or find more information about other methods of donation
Together we can acknowledge this global problem and help to reduce the number of preventable overdose deaths.
Download our Exploration of Addiction white paper to learn more about substance use disorders.
For more information, visit our website or contact us online.
Image source: International Overdose Awareness Day. Accessed August 19, 2020 https://www.overdoseday.com/