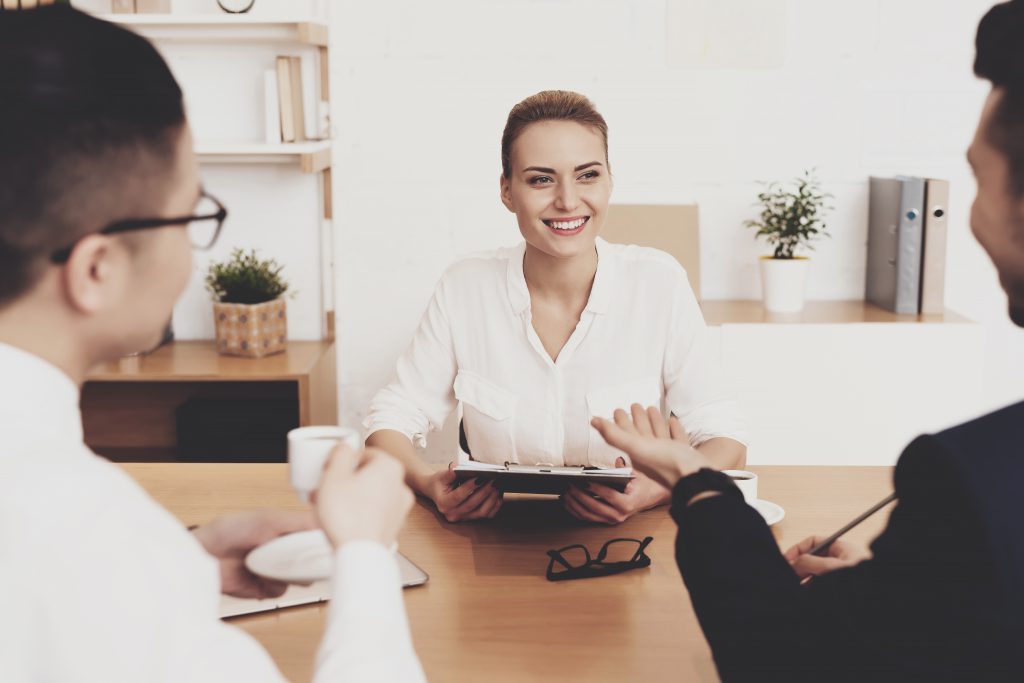 You've interviewed and checked references and have found the right person for your job opening. But is this person compatible with your drug-free workplace? No matter how good a candidate seems, it can be difficult if not impossible to detect whether a person is using substances your policies prohibit. Only a pre-employment drug test can tell for sure.
Pre-employment screens are the most common workplace drug testing, and for most job seekers and employees, it is their first experience with drug testing. Many industries require such testing of all prospective employees, including many retail, government, and trucking/transportation organizations. If you are looking to implement a program, we've got you covered.
It's more than a drug test, it's a path to possibility.
Setting up-front standards
By asking job candidates to take a pre-employment drug test as part of a company policy, you're providing clarity and actions in support of a drug-free workplace. Candidates likely research your company to gain insights about your mission, products, services, and company culture. If a part of their early interactions with your company include a pre-employment drug test, that first impression exemplifies your commitment to health and safety and goes hand in hand with your company culture and values.
Design an effective drug testing program for your business.
The most common reason to drug test
Pre-employment drug testing is the most common type of drug testing performed. Employers typically use this screening to help proactively protect themselves from the negative impacts of hiring drug users which include absenteeism, decreased productivity, and on-the-job accidents. Pre-employment testing is usually completed after a conditional offer of employment has been made and a negative drug test result is required before an applicant starts working.
Typically, this drug test begins with a urine specimen provided at a collection site. Businesses rely on laboratory-based urine drug testing for its proven methodology and ability to screen for illicit and prescription drugs. Quest offers the most relied upon urine drug test panels that mirror US Department of Transportation (DOT) testing standards, and panels that fit the distinct needs of your program, industry, or testing scenario.
Employers may also select oral fluid and hair for the pre-employment drug testing of their job applicants. Oral fluid is best at detecting recent drug use with a small specimen of oral fluid collected under direct supervision. Hair is the only specimen type to provide up to a 90-day repetitive drug use history, an effective way to evaluate long-term patterns of use of a donor. These drug testing methodologies all feature unique benefits and help to mitigate risk by filtering out drug users from the workforce.
The 5 panel drug test – the best building block for your drug-free work policy.
Positive drug tests in US workforce
Workforce drug positivity hit a 16-year high in 2019, according to the Quest Diagnostics Drug Testing Index™. More specifically, industry sector data from more than 18 million general US workforce urine drug test results shows year-over-year increases in overall workforce drug positivity in 15 of the 17 sectors reported. The Retail Trade industry had the highest overall positivity rate across all 5 years of the analysis. The Other Services (not including Public Administration) category, which includes services such as grantmaking, advocacy, and providing personal services, also had a 5.5% positivity rate in 2019. The Accommodations and Food Service category had the highest workforce positivity for marijuana, at 4.8%, a relative increase of 65% percent over five years.
Download the latest Drug Testing Index and industry insights brochure.
Summary
Employers who look to support a drug-free workplace have plenty of options, from random drug testing programs to on-site collections supported by our robust network of mobile collectors. There is always a starting point to any program, but we can help you make a smooth transition. Pre-employment drug testing offers employers from every industry the foundation needed to bring individuals into their organization who are drug-free from their first day on the job.
Learn more about workforce drug testing.
If you have questions about pre-employment drug testing, visit our website or connect with us online.