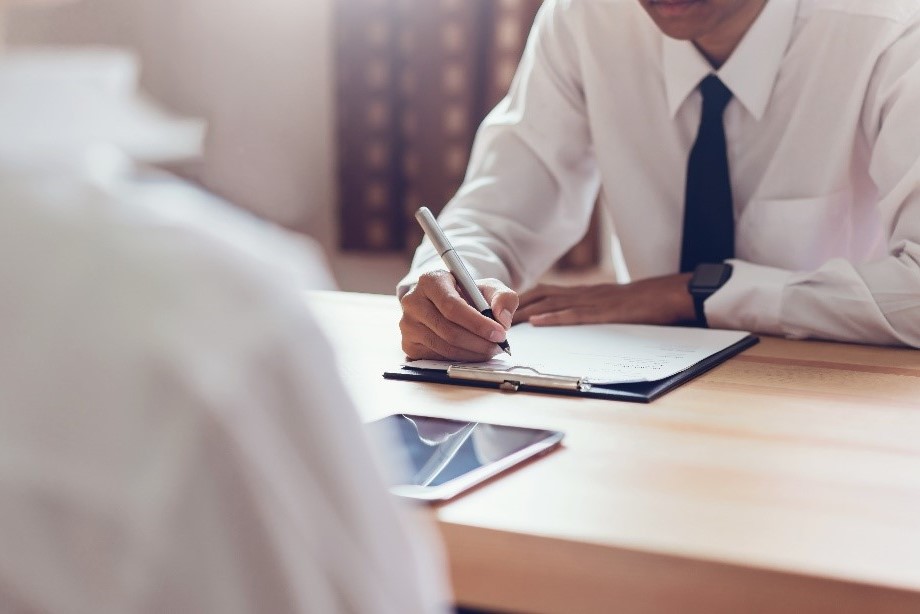 What can employers learn from the 2023 Quest Diagnostics Drug Testing Index™ (DTI)? Relying on data from this highly anticipated annual report, employers from both safety-sensitive and non—safety-sensitive workplaces should:
Continue to conduct drug testing
Conduct both pre-employment, random, and post-accident testing
Include marijuana and amphetamines, among other substances, in their drug testing panels
"The Quest Diagnostics Drug Testing Index™ is an invaluable source of great information about drug testing trends," said Bill Current, President of the Current Consulting Group, a leading drug testing consulting firm. "For instance, the DTI is the only annual report that tells us what percentage of drug tests are positive, by drug, by reason for the test, by specimen tested, by industry, and by market (DOT vs the general workforce)".
"Dating back to the first report in 1988," Current continued, "the DTI is the longest-running, most comprehensive, publicly available source of drug testing data that evaluates the results of millions of drug screens conducted annually at Quest's various certified laboratories."
"The strengths of the DTI analysis include its large, nationally representative sample size, longitudinal monitoring, a testing population that is generally reflective of the US workforce and the quality of the company's drug testing services to confirm positive results," said Keith Ward, General Manager and Vice President for Employer Solutions at Quest Diagnostics. "Our 2022 Quest Diagnostics analysis shows that the overall US workforce positivity rate continued to be at a historically elevated level."
More than a report on positive drug tests
On the surface, it might appear that the DTI is just about positive drug test results. And as interesting and useful as that information is, the DTI reveals so much more that employers can use to help them make critical drug-free workplace decisions. For example, even though the DTI doesn't say how many people in the US use drugs (for that we have the National Survey on Drug Use and Health or NSDUH,[1] a federal government report that has been coming out annually since the 1970s), it does give us a clear picture of how drug abuse is impacting the workplace and what employers can do about the problem.
Visit the DTI resource center to download the latest brochure and view past years' results.
For instance, according to the DTI:
In 2022, the combined US workforce (DOT and non-DOT) urine drug positivity for all drugs persisted at 4.6%—the highest level in 2 decades
The 2021 and 2022 positivity rates were the highest since 2001, up more than 30% from an all-time low in 2010-2012
These statistics mean that more employees are at work with drugs in their systems. From this, employers can understand their risk and implement protocols to manage that risk. And while it's true that a positive drug test result does not prove a person is impaired, the increase in positive test results should be of concern to all employers, and especially those in safety-sensitive work environments.
Post-accident & pre-employment testing
Post-accident drug testing plays a valuable role in helping companies determine whether drug use was involved in an accident that resulted in property damage or an injury. Both post-accident and pre-employment drug testing are intended to protect drug-free workers from others who, may have drugs in their system, can make the workplace less safe. Post-accident drug test results, in particular, can also be used in many states to help employers move to challenge workers' compensation claims if an accident can be tied back to substance abuse.
Over the last 5 years, in general workforce (non-federally mandated) urine testing, overall post-accident positivity increased 22.6% (8.4% in 2018 versus 10.3% in 2022). Specifically, in the general US workforce, post-accident positivity—as compared to pre-employment tests—has increased dramatically. In urine specimens tested for marijuana, positive results increased by 58.7% and for cocaine 230%.
In the federally mandated market (safety-sensitive population), post-accident positive test results from urine tests increased year over year by 16.7% between 2021 and 2022 and 40% over the previous 5 years.
At the same time, pre-employment positives for marijuana increased 18.2% for this same group between 2021 and 2022, and 30% over 5 years.
Here again, marijuana usage by workers appears to be driving the significant increase in post-accident positive results. In 2022, post-accident marijuana positive urine drug tests in the general US workforce were up 9% compared to 2021, extending a steady increase in post-accident marijuana positivity over a 10-year period between 2012 to 2022. Following a decline in marijuana positive post-accident test results between 2002 and 2009, marijuana post-accident positives have increased 204.2%.
With this relevant data in mind, not only should employers continue to implement drug testing policies, but they should also consider pre-employment testing to identify workers who are not a good fit for safety-sensitive jobs. Post-accident testing can help identify workers who have violated company drug-free workplace policies and could continue to pose a risk to coworkers and customers.
Random testing
Dating back to the earliest days of drug testing, random testing has been credited with deterring drug use.[2] All these years later, that deterrent effect continues to exist according to an interesting subset of data from the DTI data.
"To study the effects of having a random testing program on positivity, we analyzed a small subset of companies from the general workforce with a known random testing program," said Ward. "We discovered that companies with random programs have a considerably lower positivity rate for both random and post-accident tests. While post-accident positivity for the entire general workforce is climbing, post-accident positivity for companies with a known random program is not only lower but it's also stable. This is a noteworthy difference for companies that have random programs."
The federally mandated safety-sensitive workforce is typically subject to random drug testing at a 25% to 50% frequency rate depending on the agency (e.g., Federal Motor Carrier Safety Administration, Federal Aviation Administration, etc.).[3] This is another example showing the effects of having a random testing program. The positivity rate for mandated random testing is considerably lower than that of the general workforce. While there could be other factors behind this, random testing is most likely one of them.
This thoughtful breakdown of random drug testing data is possible because of the decades of data and trends offered through the Drug Testing Index™. The DTI can help identify correlations and trends that you may consider to better manage workplace risk and drug use in the workplace, particularly regarding under what circumstances to conduct drug testing.
Data by industry
Some employers may be tempted to think that the problem of drugs in the workplace doesn't apply to them, that it's a problem mostly in other industries or in safety-sensitive workplaces. However, one of the benefits of the DTI report is the ability to filter the data. The recent report shows that positivity rates increased in 9 of 15 industries between 2021 and 2022 and that over a 5 year period positive test results increased in every industry category.
The industries that realized the most significant increases between 2018 and 2022 included:
Accommodation and Food Services were up 42.9%
Retail Trade was up 42.6%
Finance and Insurance were up 38.5%
Transportation and Warehousing were up 35.9%
Manufacturing was up 21.6%
Construction was up 14.6%
Even in industries not considered safety-sensitive, positive test results are up. Between 2021 and 2022, positivity rates in Health Care and Social Assistance increased 3.9% and in Public Administration by 14.3%.
The lesson to be learned from the industry-specific data is that no workplace is safe from the impact of substance abuse. And with the above data, you can identify custom data sets, specific to you, to better understand your workplace risk and potential hazards of substance abuse in your sector.
Marijuana & Amphetamines
The DTI highlights the dual challenge of increases in the use of marijuana and amphetamines.
The DTI report states: "Positivity for marijuana in the general US workforce increased 10.3% (4.3% positivity in 2022 versus 3.9% positivity in 2021) and amphetamines positivity increased 15.4% (1.5% positivity in 2022 versus 1.3% positivity in 2021)."
Although marijuana tends to grab most of the headlines, presumably due to societal acceptance and legalization of cannabis, employers cannot afford to ignore other drugs, particularly amphetamine use. The DTI adds: "While marijuana was the main driver of workforce positivity increases in the general US workforce, amphetamines positivity also contributed to the increase."
As such, employers should remain committed to maintaining a drug-test panel that includes marijuana, amphetamines, and any other drugs they feel are necessary.
Regarding marijuana, the DTI provides valuable information at a time when many states have legalized the use of marijuana and many employers are unsure if they should test for the drug. According to a survey of the drug testing industry co-sponsored by Quest Diagnostics, when survey participants were asked if they have had clients drop marijuana from their drug testing panel, a combined 73% said either "yes, but not many" or "yes, too many." Another 10% said they expected some clients to discontinue testing for marijuana."[4] Yet, according to the DTI, marijuana may be the "main driver" in the rise in positive drug test results.
The DTI could help motivate employers to rely on sustainable trends and data in drug testing to deter drug use by employees, identify people who need help, and promote a safe workplace.
Conclusion
In combination with other reputable reports, such as the federal government's NSDUH, the DTI serves as a barometer that identifies the pressure substance abuse places on the workplace (eg, increases in post-accident test results) and as a way for employers to peek into the future to project ongoing substance abuse trends (e.g., climbing positivity trends will likely continue in light of what has been seen the past several years). Simply put, the Quest Diagnostics DTI can help inform employers on drug test positivity trends as they evaluate important decisions that will impact the health and safety of their workforce.
For more in-depth information from the DTI, visit the Quest Diagnostics Employer Solutions Blog[5], review the latest Drug Testing Index brochure,[6] visit the DTI resource website,[7] and read the official DTI press release[8] at the Quest newsroom.
---
[1] 2021 NSDUH Annual National Report. SAMHSA. January 4, 2023. https://www.samhsa.gov/data/report/2021-nsduh-annual-national-report
[2] Estimate of the Impact of Drug Testing on Deterrence of Drug Use. Military Psychology. Volume: 10 Issue: 1 Dated: 1998. Pages: 18-25. https://www.ojp.gov/ncjrs/virtual-library/abstracts/estimate-impact-drug-testing-deterrence-drug-use
[3] 2023 DOT Random Testing Rates. https://www.transportation.gov/odapc/random-testing-rates
[4] 2023 Drug Testing Industry Survey. May 2023. Current Consulting Group.
[5] Quest Diagnostics Drug Testing Index™. https://blog.employersolutions.com/drug-testing-index/
[6] 2023 Drug Testing Index™
& industry insights brochure. https://drugtest.questdiagnostics.com/DrugTestingIndex?_ga=2.220347473.851751195.1686598141-1424248359.1686598141
[7] Discover the latest insights from the Drug Testing Index. https://www.questdiagnostics.com/business-solutions/employers/drug-screening/knowledge-center/drug-testing-index?_ga=2.182623471.851751195.1686598141-1424248359.1686598141
[8] Post-Accident Workforce Drug Positivity for Marijuana Reached 25-Year High in 2022, Quest Diagnostics Drug Testing Index Analysis Finds. May 18, 2023. https://newsroom.questdiagnostics.com/2023-05-18-Post-Accident-Workforce-Drug-Positivity-for-Marijuana-Reached-25-Year-High-in-2022,-Quest-Diagnostics-Drug-Testing-Index-Analysis-Finds