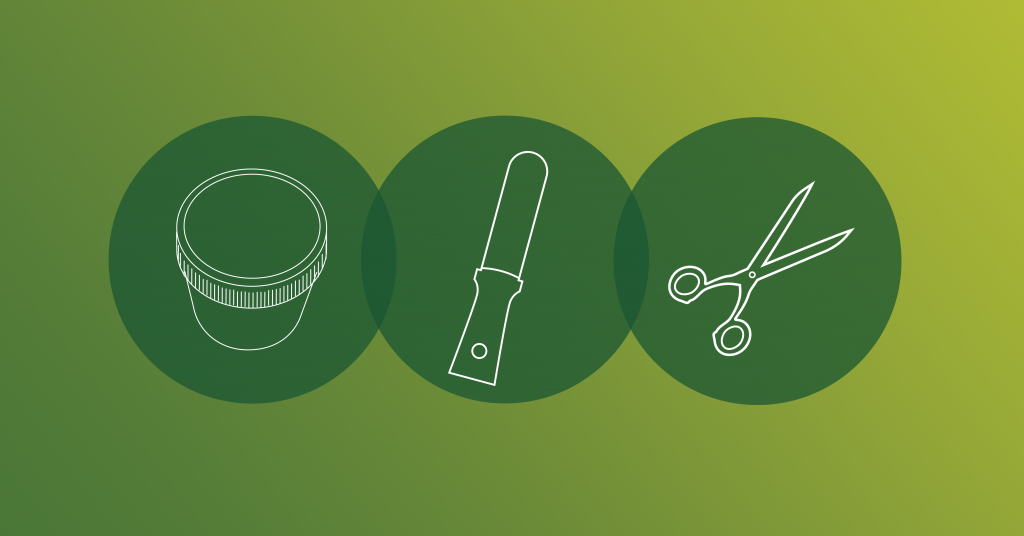 For over 30 years, lab-based urine testing was the only testing method permitted by most federal government agencies mandating testing by employers, including the US Department of Transportation (DOT). It is the established gold standard of drug testing and is permitted in all 50 states and every US territory. In fact, in a 2022 survey of employers, nearly 87% said they rely on lab-based urine testing in addition to or instead of other drug testing methods.[1]
Yet, employers' drug-free workplace needs and priorities appear to be shifting in response to popular cultural changes, which is starting to affect how drug testing is conducted. For instance, in the same 2022 survey, 9% of employers said they were considering adding oral fluid testing and 3% said they were considering adding point-of-collection (POCT) testing to their existing program.1
Your business's operations and reputation are built on certainty—knowing that your people can deliver on demanding projects and meet rigorous requirements. Compromising on the health and safety of your workplace is simply not an option. Quest Diagnostics Employer Solutions offers a variety of drug testing methods designed to support employer drug-free workplace policies across virtually all industries and in every state. This includes traditional lab-based urine testing as well as emerging technologies such as state-of-the-art lab-based oral fluid testing.
Oral fluid testing
In 2019, the Substance Abuse and Mental Health Services Administration (SAMHSA) issued final guidelines for lab-based oral fluid testing giving federal agencies that drug test their employees an alternative to urine testing.[2] On February 28, 2022, DOT issued a Notice of Proposed Rulemaking (NPRM) signaling for the first time ever that the highly regulated transportation industry may soon have the option of using lab-based oral fluid testing.[3]
This significant development will help create a federally endorsed standard for how lab-based oral fluid testing will be conducted going forward. These federal guidelines will also impact non-government-mandated testing, because many state drug testing laws and regulations defer to the federal guidelines. Even as federally mandated employers wait for the DOT regulations to go into effect, non-federally mandated employers will be able to use the DOT standard, which is based on SAMHSA's final guidelines, to establish highly efficient and legally defensible lab-based oral fluid testing programs.
This happening as the legalization of marijuana for recreational continues to spread across the US. Today, 39 states have legalized cannabis for medicinal purposes while 21 of those states have also legalized it for recreational use. Many of those states have included new language in their legal marijuana laws detailing new requirements for workplace-related drug testing. For instance, a handful of states prohibit employers from taking adverse employment action based solely on a positive test for marijuana, additionally requiring employers to show some proof of impairment to go along with the test result.
Although a test to detect impairment is not quite a reality just yet, in these situations, using oral fluid drug screening (often referred to as saliva testing) is an ideal match for several reasons.
Shorter window of detection – typically less than 24 hours for cannabis
Its ability to detect the parent drug – rather than just a metabolite of a drug, which requires several hours to become detectable in a urine sample and several days in a hair sample,
Rapid drug detection – within minutes after ingestion due to its ability to detect the parent drug
That's not all. "While oral fluid testing has a slightly shorter window of detection than urine, it demonstrates a higher positivity rate for almost all drugs and more than twice the positivity rate for marijuana," said Dr Suhash Harwani, Sr. Director of Science for the drug screening, employer solutions business of Quest Diagnostics.
While no drug testing method can prove, either scientifically or legally, that someone is impaired, a positive oral fluid test result when combined with the documented aberrant behavior that triggered the reasonable suspicion test, may help employers manage how they address potential drug use in the workplace during working hours.
Quest Drug Testing Index®
We know lab-based oral fluid testing is legal, endorsed by the federal government, and on many employers' radar. The question that remains is "does it work?" Can it detect drugs as accurately and consistently as the tried-and-true method of lab-based urine testing?
Download the Drug Testing Index along with helpful industry-specific information, and helpful archived reports from past years.
The Quest Diagnostics Drug Testing Index (DTI) is the chief source of important key indicators for drug testing, including positivity rates by drug category, by testing reason, and by testing methodology. The 2022 DTI confirmed the findings of other national reports, such as the federal government's National Survey on Drug Use and Health, indicating that marijuana use in America is getting worse and the workplace is not immune to the problem.
According to the DTI, marijuana usage is at the heart of that overall increase in drug positivity.
Positivity rates for marijuana in the general US workforce, based on more than 6 million urine tests, continued an upward climb, increasing 8.3% (3.6% in 2020 versus 3.9% in 2021), the highest positivity rate ever reported in the DTI. Over 5 years, positivity for marijuana in the general U.S. workforce increased 50% (2.6% in 2017 versus 3.9% in 2021).[4]
Interestingly, the DTI data also shows results from more than 2 million lab-based oral fluid tests, conducted by Quest in 2021, showed a 7.3% positivity rate, overall, with 14.8% positivity for marijuana (no other drug category reached 1%).
The federal regulations
What is it about oral fluid testing that appealed to the federal government? When SAMHSA and DOT issued public statements about oral fluid testing, they listed their reasons for moving forward with this alternative testing method. SAMHSA highlighted the following:
Enhanced flexibility—Employers can choose between urine or oral fluid; whichever specimen is best suited to the situation
Enhanced versatility—Oral fluid collections can occur anytime, anywhere
Decreased invalid tests—Oral fluid collections are 100% observed, which substantially reduces the risks of substitution or adulteration
Saves time—Oral fluid collections likely occur at or near the place of work, reducing the time needed away from work
Versatility in detection—Oral fluid testing is capable of detecting drugs within minutes after usage
Additionally, SAMHSA offered a very direct endorsement for this testing type; "The scientific basis for the use of oral fluid as an alternative specimen for drug testing has now been broadly established and the advances in the use of oral fluid in detecting drugs have made it possible for this alternative specimen to be used in Federal programs with the same level of confidence that has been applied to the use of urine."
In 2022, additional support for oral fluid testing came as DOT issued its Notice of Proposed Rulemaking and listed the following attributes of oral fluid testing:
Combatting adulteration/substitution

Quick and easy specimen collections

Fewer collection facility requirements

Tighter window of detection
The value of oral fluid testing is well established. After years of research and investigation, input from many experts in the field, and observing what some employers had already determined, SAMHSA and DOT decided it was time to speak on oral fluid testing, particularly lab-based oral fluid testing, at the same level as lab-based urine testing.
Other emerging technologies
It is possible that oral fluid testing is just the tip of the iceberg when it comes to emerging drug testing technologies. Efforts have been underway for several years to develop a marijuana breathalyzer capable of detecting cannabis within shorter windows of detection. This technology can help employers reach a balance between observing fair and equitable treatment of employees who use recreational cannabis, and the continued need to run safe workplaces.
Additionally, there are several rapid-result, point of collection tests (POCT) available using oral fluid. In states where POCT devices for workplace testing are permitted, it makes it possible for employers to make same-day hiring decisions and immediately deal with other employment-related decision matters on a negative result.
Other emerging technologies involve pupillary exams for cannabis detection, fingernail tests for the detection of substances, and non-drug-related fitness for duty exams that help determine if an individual is impaired before they start a work shift or before they are hired.
Conclusion
"Marijuana positivity continues to increase across the country, partly due to changing societal views about its usage, as well as the increasing number of states passing legislation liberalizing its use," Dr Harwani offered, "and we do not see those trends subsiding in the near future. However, despite these trends, companies can remain committed minimizing the impact of marijuana use on the workplace, and possibly continuing to screen job applicants and employees".
Finally, let Quest Diagnostic Employer Solutions help you stay informed about emerging testing technologies, such as lab-based oral fluid testing, in your efforts to maintain a safe, healthy, drug-free workplace.
To learn more about drug testing, visit our website or connect with us online.
---
[1] Current Consulting Group. Current Consulting Group's (CCG) 2022 Employer Drug Testing Survey. CCG Blog. (Published December 1, 2022). https://www.currentconsultinggroup.com/the-2022-employer-drug-testing-survey/.
2 Smith, D. SAMHSA's Oral Fluid Guidelines: Impact on Federal Agencies. CCG Blog. December 1, 2019. Accessed March 1, 2023 https://www.currentconsultinggroup.com/samhsas-oral-fluid-guidelines-impact-on-federal-agencies/.
3 Miller, K. We're Over Halfway Through 2022 – What's Happened? CCG Blog. August 26, 2022. Accessed March 1, 2023. https://www.currentconsultinggroup.com/were-over-halfway-through-2022-whats-happened/.
5 Workforce Drug Test Positivity Climbs to Highest Level in Two Decades, Finds Quest Diagnostics Drug Testing Index Analysis. Press release, March 30, 2022. https://newsroom.questdiagnostics.com/2022-03-30-Workforce-Drug-Test-Positivity-Climbs-to-Highest-Level-in-Two-Decades,-Finds-Quest-Diagnostics-Drug-Testing-Index-Analysis