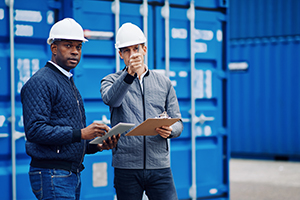 One third of U.S. industry sectors experienced year-over-year double-digit increases in workforce drug positivity between 2015 and 2018, according to a new analysis of industry-specific data by Quest Diagnostics.
The Quest Diagnostics Drug Testing Index™ industry analysis of general U.S. workforce urine drug test results shows year-over-year double-digit increases in workplace drug positivity in six of the 17 sectors reported.
The company's analysis of more than 14 million urine drug test results provides industry specific insights based on objective lab data identifying the presence of several drugs, including marijuana, amphetamines, cocaine and opiates across a nationally representative workforce population. Among these, the Retail Trade industry experienced the highest overall positivity rate (4.7% in 2015, 5.1% in 2016, 5.3% in 2017, and 5.4% in 2018) across all four years of the analysis. As compared to the national positivity rates, the positivity rates in Retail Trade exceeded the national positivity rate for the general U.S. workforce in the most recent three years (4.9% in 2016, 5.0% in 2017, and 5.1% in 2018), as reported earlier this year in the company's 2019 Drug Testing Index, which examines drug positivity generally across the U.S. workforce.
Additionally, Retail Trade is one of six sectors that saw year-over-year double-digit increases in positivity between 2015 and 2018. Five of these experienced an overall four-year increase in general U.S. workforce positivity more than double that of the national increase (6.2%) over the same time period:
Transportation & Warehousing (34.5%)
Other Services (except Public Administration) (33.3%)
Wholesale Trade (20.0%)
Retail Trade (14.9%)
Construction (13.2%)
Administrative Support, Waste Management and Remediation Services (12.2%)
"Our longitudinal examination of drug positivity data suggests drug use by the nation's workforce is growing across a broad swath of industries," said Barry Sample, PhD, senior director, science and technology, Quest Diagnostics. "Of particular concern are sharp jumps in positivity rates seen in sectors like transportation and warehousing and construction that directly affect public safety. Staying vigilant and providing support for employees who test positive for drug use are key for employers seeking to maintain a safe, healthy workforce."
Visit our newsroom to read the full press release and infographics or download the latest brochure.
Read the exclusive story in MarketWatch featuring an interview with Dr. Barry Sample.
Watch an recording of our Industry Insights webinar featuring R. H. Barry Sample, PhD, senior director of science & technology, and Ashlyn Hazard, Senior Analyst, Data Management.
For more information about drug testing, visit our website or contact us online.