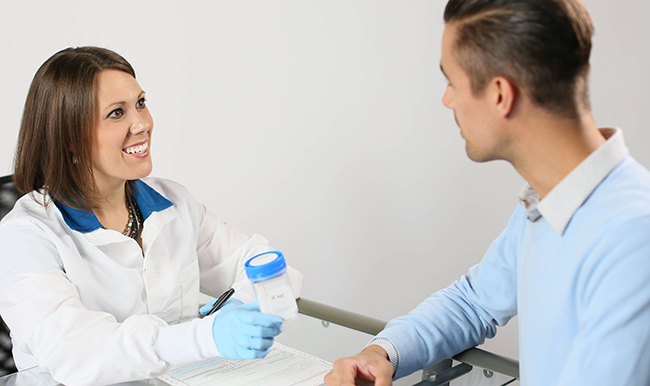 Its 6:00 a.m. and the sound of your alarm fills the calm morning air. You're certain that wonderful wake up sound is a bit early and hit snooze to catch a bit more rest. You finally wake up and when you do, you're immediately hopeful, because today could mark the beginning of a new chapter. As you sit down next to your closest friend—coffee—you take a moment to reflect on your journey and replay the steps you've taken to change one of the most important aspects of your life—where you work.
During the past month, you've written down potential interview questions, calmed your nerves during face-to-face meetings, and rehearsed the perfect tone when you assert yourself as the best-suited candidate for the job. Prospective employers met you, listened, and got to know you better, and, at last, one manager recognized that your talent would be a great fit for the team and made you a conditional job offer. Before walking proudly into your new job, there is one last step—you must complete and pass a drug test.
As the most common reason for testing, a pre-employment drug test, helps employers proactively protect themselves from the negative impacts of hiring a drug user. The process kicks off when an employer gives the candidate instructions to provide a urine, oral fluid or hair drug test specimen. The test is typically conducted at an off-site location like a Quest Diagnostics Patient Service Center by a professional test administrator. It's significant to note that the drug testing process is standardized across our network, meaning the same strict regimen occurs no matter which Quest site you visit. Our staff is trained to be welcoming, respectful, and to consistently follow strict guidelines.
Your part in the process is simple, yet equally important, to ensuring a successful drug test collection. With the goal of making sure that you, as well as others in the waiting area, have a safe and pleasant experience, we have compiled 10 helpful tips.
Prepare for an upcoming drug test from Quest.
To learn more about drug testing, visit our website or contact us online.