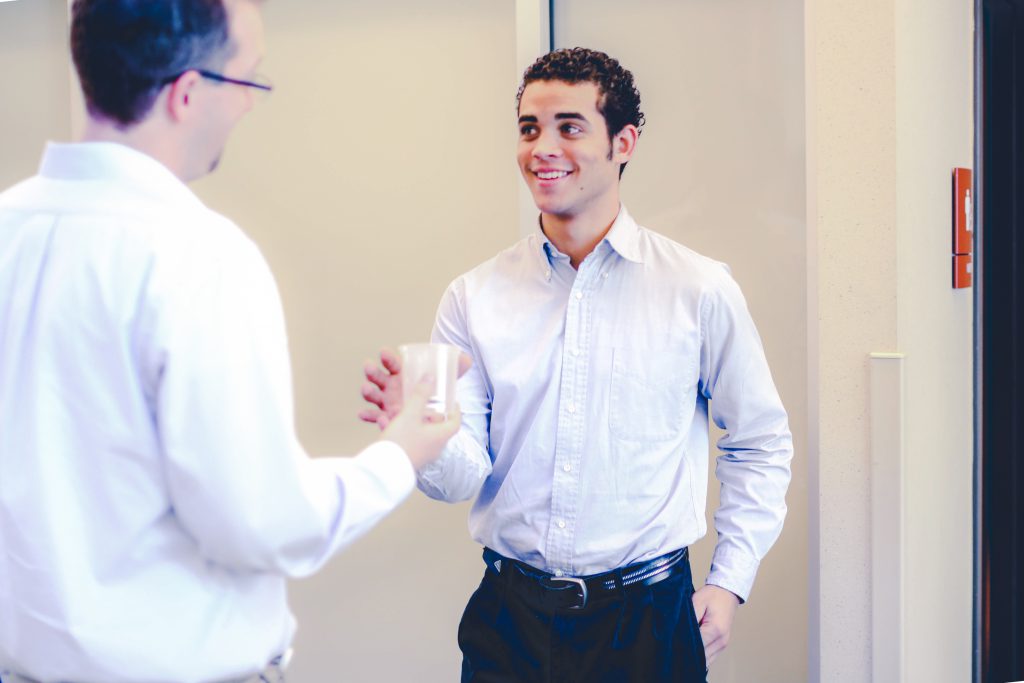 Providing a drug test specimen is one of those experiences people don't quickly forget. The entire process can seem foreign and filled with unknowns. Even our own employees can sometimes be surprised at the intricacy that makes up a drug test collection. From the point of view of the person taking the drug test – often referred to as the donor – there are some tried and true ways the drug test collection process can be optimized to result in a positive and hassle-free experience.
With nearly 10,000 collection sites, including 1,300 company-owned and operated Patient Service Centers (PSCs) and 1,600 preferred collection site locations, we offer unparalleled access to a nationwide network of drug testing sites. The life of a drug test specimen begins at a collection site, where strict chain of custody procedures are used every step of the way to ensure the integrity of specimens collected.
Scheduling appointments for drug tests, allowing adequate time for each appointment, and considering the busiest hours of the day at a site are some of the most critical components in the drug testing collection process. Here are three additional ways employers and donors can create the optimal experience at a Quest Diagnostics Patient Service Center.
This helpful infographic about PSC usage contains all of this material and is may help offer a condensed visual of some of these helpful hints. 
Schedule an appointment
Locate a convenient PSC using our online scheduling tool before sending someone for his or her drug test collection.
Once a site is selected, schedule one person for each available open time slot. Allow ample time for individuals to complete their collection.
It's important to avoid sending multiple donors at one time without appointments. This can cause lengthy wait times and frustration for donors.
Insider tip: Schedule your drug test collections in the afternoon for the best availability and shorter wait times.
Follow collection site etiquette
We offer suggestions in our top 5 do's and don'ts to help donors to understand what to expect. A persistent issue that our PCS teams encounter is people bringing children to their drug test collections. Why is this an issue?
No one except the donor – including children – is permitted where the collection is being performed. This rule is in place to protect the rigor of our drug testing process.
Unsupervised children in waiting areas may negatively impact the experience of others waiting.
Our teams are committed to accurate, quality collections services and cannot provide childcare.
PCSs have limited access to restrooms because they are dedicated for urine drug testing, therefore access is limited to staff and donors.
On-site collections – the next best thing to using collection sites
Leveraging the services of a collection site requires employees to be away from the office. Taking into consideration the time for a round-trip visit, potential wait times, and the drug test process itself, an employee could be away from the workplace for more than an hour. To help reduce the costs associated with employee downtime, we feature the option of on-site collections at your place of business or job site. Some benefits include:
Simplified logistics
Reduced employee downtime
Less opportunity for subversion of the drug testing process
Groups of employees tested in one time period
Advanced scheduling (10 business days required to prepare for an on-site event)
Cost savings
Our collection sites train to handle varied testing scenarios. However, if your company performs mostly predictable drug tests such as pre-employment tests, please take into consideration the collection site and the donor, by planning, locating the appropriate site, and following these best practices to help setup a drug test collection for success.
In the end, the experience of the donor is what matters most. He or she may be completing their first drug test and could be anxious about what to expect. By educating donors and following these important guidelines, they may be more adequately prepared for their visit.
For more information on collection services, visit our website.