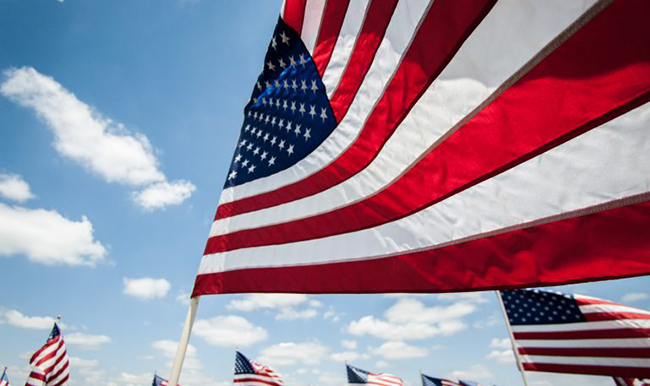 The United States is proud of the millions of men and women who have served in the military to protect the core values of one of the world's premier superpowers. Defending our great nation involves more than signing up for military service; many are called to war to protect the security of our country and defend democracy. Sadly, the casualties of war do not end on the battlefield.
Many veterans struggle to cope physically and psychologically from trauma sustained during their military service. The psychological effects experienced by veterans are commonly referred to as Post Traumatic Stress Disorders (PTSD). According to the American Psychiatric Association, PTSD causes clinically significant distress or impairment in the individual's social interactions, capacity to work, or other important areas of functioning. PTSD is included in the American Psychiatric Association's DSM-5 as a "Trauma-and Stress-or-Related Disorder," and a diagnosis is not conclusive unless there has been specific surrounding exposure to traumatic events, where the individual:
Directly experiences the traumatic event
Witnesses the traumatic event in person
Learns that the traumatic event occurred to a close family member or close friend (with the actual or threatened death being either violent or accidental)
Experiences first-hand repeated or extreme exposure to aversive details of the traumatic event (not through media, pictures, television, or movies unless work-related)
As detrimental as PTSD can be, many service members are not regularly seeking the necessary care when they have mental health problems, according to research by RAND Corporation. Without appropriate treatment, quality of life can be severely affected, often times leading to self-medication. The U.S. Department of Veteran Affairs reports that many former service members try to cope with their PTSD symptoms by drinking heavily, using drugs, or smoking. Research also shows that "if someone does not have a problem with alcohol before a traumatic event, PTSD increases the risk that he or she will develop a drinking or drug problem."
As a result, PTSD and substance abuse in unison can create a full-blown substance use disorder, hindering an individual from fully participating in everyday life and, in some cases, becoming severely debilitated. Statistics from the U.S. Department of Veterans Affairs about substance use disorders in veterans who also suffer from PTSD are eye-opening, for example:
More than 2 of 10 veterans with PTSD also have a substance use disorder
War veterans with PTSD and alcohol problems tend to binge drink. Binges may be in response to bad memories of combat trauma
Almost 1 out of every 3 veterans seeking treatment for substance use disorders also has PTSD
About 1 in 10 returning soldiers from wars in iraq and Afghanistan seen in the VA have a problem with alcohol or other drugs
Annually, we observe Veteran's Day on November 11 to celebrate the people who have bravely served in the U.S. Armed Forces. Along with our praise and love for veterans on social media and on the news, we can help to increase awareness about the difficulties veterans face when reentering society after their tours of service has ended. Although statistics surrounding both PTSD and substance use disorders are disconcerting to say the least, they are also part of a larger conversation that needs to happen more often.
If you are a veteran and think you may have an issue with PTSD and a substance use disorder, talk to a health professional and discuss treatment options. Additionally, every VA center staffs specialists who are trained in treating both conditions:
For more information about drug testing, visit our website.