As 2023 draws to an end, employers in California and Washington are facing important decisions on marijuana drug testing based on laws AB2188 (California) and SB5123 (Washington) which go into effect on January 1, 2024.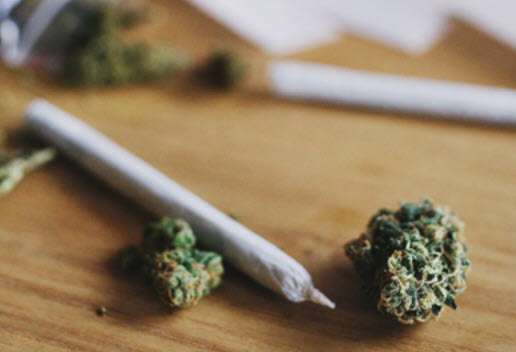 These new laws will prohibit employers, in some instances, from taking adverse action against an employee or applicant based on marijuana drug testing results for "non-psychoactive metabolite(s)". In California, the new law applies to both pre- and post-employment drug testing, whereas in Washington it only applies to pre-employment drug testing.
"The good news is employers who wish to have actionable drug testing results for marijuana in California and Washington have options available to make that possible," said Bill Current, founder of the Current Consulting Group, a firm that specializes in monitoring state and federal laws that affect workforce drug testing. "While it's true that testing for marijuana in those states using traditional urine or hair testing methods will not allow an employer to take adverse employment action, except under certain circumstances, oral fluid testing, which tests the presence of the drug itself, often referred to as the 'parent' drug, rather than a metabolite of a drug, will be acceptable."
Some employers and drug testing providers may assume that these new laws universally prohibit using urine or hair marijuana metabolite positive drug testing results to take adverse action. However, this is dependent on the employee's or applicant's job function, role, and the type of drug testing being performed. For instance, these laws do not apply to drug testing mandated under Federal guidelines or in specific job functions or roles that are exempted in either AB2188 or SB5123. Furthermore, laboratory-based, or instant oral fluid drug testing offered by Quest Diagnostics tests for parent drug, psychoactive tetrahydrocannabinol (THC), in the donor's specimen which is allowed under both AB2188 and SB5123.
This allows employers in California and/or Washington to use oral fluid testing to continue screening job applicants for marijuana, which is of increasing importance given the dramatic increase in marijuana positive drug test results.
According to the latest findings from the Quest Diagnostics Drug Testing Index™, post-accident workforce drug positivity for marijuana reached a 25-year high in 2022.
"Quest Diagnostics Employer Solutions provides a variety of drug testing options designed to help employers achieve their drug-free workforce objectives with current testing methods," said Dr. Suhash Harwani, senior director of science and technology for Employer Solutions at Quest Diagnostics. "For instance, Washington and California employers can turn to Quest Diagnostics for lab-based and instant oral fluid testing services that allow an employer to make pre- and post-employment hiring decisions based on the results."
Insights from the Drug Testing Index™ (DTI)
"The strengths of the DTI analysis include its large, nationally representative sample size, longitudinal monitoring, a testing population that is generally reflective of the US workforce through drug positivity data and trends," added Keith Ward, general manager and vice president for Employer Solutions at Quest Diagnostics. "Our 2023 Quest Diagnostics analysis shows that the overall US workforce positivity rate continued to be at a historically elevated level in 2022."
Here are some interesting facts from the 2023 DTI:
The legalization of marijuana across the country has coincided with an overall increase in workforce positive drug test results.[i]
States that have legalized the recreational off-duty use of marijuana, such as California and Washington, tend to have higher positivity rates than states that have not legalized recreational marijuana use.[ii]
"Also, marijuana usage by workers appears to be driving a significant increase in post-accident positive results," Keith Ward added. "In 2022, post-accident marijuana positive urine drug tests in the general US workforce were up 9% compared to 2021, extending a steady increase in post-accident marijuana positivity over a 10-year period between 2012 to 2022. Following a decline in marijuana positive post-accident test results between 2002 and 2009, marijuana post-accident positives have increased 204.2%."
Additionally, a report published by American Addiction Centers revealed that employees admit that they are using drugs while on the job, which could potentially negatively impact their job performance or safety in the workplace.[iii]
Dropping marijuana from a drug-test panel is a business decision, which some employers are making. This could be because marijuana is seen as the new 'benign' norm, which doesn't threaten their workplace, or they feel there are no viable options to continue testing for marijuana.
Employers continue to wonder why they should keep testing for marijuana. Here are some reasons to consider continuing to screen for this, now widely available drug.
Unfortunately, the marijuana post-accident positivity data published in the DTI indicates that not monitoring a workforce for the presence of the drug can potentially have negative impacts on finances and employee productivity. According to the findings from a study conducted by NORC at the University of Chicago and the National Safety Council (NSC), each substance-abusing employee costs their company an average of $8,817 annually.[iv]
Exemptions Apply in Both States
The new laws in Washington and California contain exemptions for certain occupations. For instance, in California the construction industry is mostly exempt, which means construction companies can continue to make employment decisions on employees and applicants based on the presence of the non-psychoactive metabolite(s) of marijuana in urine and/or hair specimens. In Washington there is a list of exempt occupations which can be found in the SB5123 statute. Also the new Washington law only applies to pre-employment testing. This means that employers in Washington can continue to conduct random, post-accident, and reasonable suspicion tests with urine and/or hair to detect the non-psychoactive metabolite(s) of marijuana.
These laws do not apply to employers who are performing drug testing under federally mandated regulations. For example, the drug and alcohol testing regulations of the US Department of Transportation (DOT) currently require employers to conduct urine tests.
Oral fluid testing
The bottom line for employers in California and Washington is that oral fluid testing provides another option to test for marijuana.
Both the Substance Abuse and Mental Health Services Administration (SAMHSA) (in October 2019) and the US Department of Transportation (in May 2023) have issued final regulations for laboratory-based oral fluid testing. One of the reasons these federal agencies chose to endorse oral fluid testing is because "The scientific basis for the use of oral fluid as an alternative specimen for drug testing has now been broadly established and the advances in the use of oral fluid in detecting drugs have made it possible for this alternative specimen to be used in federal programs with the same level of confidence that has been applied to the use of urine."[v]
Generally speaking, oral fluid specimens are easier to collect than other methods, can be collected nearly anywhere and at any time, and do not necessarily require the services of a professional technician. Because a private bathroom stall is not required, each oral fluid collection is observed, which eliminates the potential use of subversion products available on the market today.
Instant oral fluid testing, which is not permitted for federal drug testing, but permitted in both California and Washington, makes same day hiring a possibility for companies struggling to find qualified workers and would prefer to continue screening applicants for marijuana before making a final hiring decision.
Conclusion
"This is a challenging time for employers in California and Washington, as well as any other states that may be considering similar legislation," Dr. Harwani cautioned. "Marijuana use is increasing, and, expectedly so, we are seeing a corresponding increase in positive drug test results for marijuana. Employers need to understand their options in drug testing, and should consider all possible drug testing matrices (e.g., urine, oral fluid, hair, breath, etc.) that allow employers to comply with applicable laws while continuing to create a safe workplace."
One thing is clear, while state laws will continue to evolve, drug use trends are consistent, and employers are tasked with navigating these variables to maintain a safe, productive, and healthy workforce. Understanding your options as an employer and evaluating your drug testing policy should be a top priority.
To learn more about solutions and to connect with a subject matter expert, visit our website or connect with us online.
---
[i] Quest Diagnostics Drug Testing Index. May 2023. https://newsroom.questdiagnostics.com/2023-05-18-Post-Accident-Workforce-Drug-Positivity-for-Marijuana-Reached-25-Year-High-in-2022,-Quest-Diagnostics-Drug-Testing-Index-Analysis-Finds
[ii] Quest Diagnostics Drug Testing Index. May 2023.
[iii] The Prevalence of Substance Abuse in the Workplace. American Addiction Centers. March 2023. https://drugabuse.com/addiction/substance-abuse-workplace/
[iv] New analysis: employers stand to save an average of $8,500 for supporting each employee in recovery from a substance use disorder. Report of the National Safety Council and NORC at the University of Chicago. National Safety Council website. Published December 2, 2020. https://www.nsc.org/newsroom/new-analysis-employers-stand-to-save-an-average-of
[v] Mandatory Guidelines for Federal Workplace Drug Testing Programs— Oral/Fluid. Substance Abuse and Mental Health Services Administration (SAMHSA), HHS. Federal Register / Vol. 84, No. 207 / Friday, October 25, 2019 / Rules and Regulations. https://www.samhsa.gov/sites/default/files/programs_campaigns/division_workplace_programs/final-mg-oral-fluid.pdf