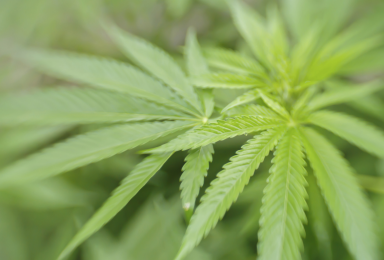 One of the few constants in state marijuana legislation is that it continues to change. Most recently, Nevada passed a law effective January 1, 2020 that places restrictions on how employers handle positive tests for marijuana for job applicants. This comes just two years after voters approved the legal sale of recreational marijuana in 2016 to adults aged 21 and older. We asked industry expert Barry Sample, PhD, Senior Director of Science and Technology, Quest Diagnostics Employer Solutions, about this change to employment practices in the Silver State.
"The new law is not as cut and dried as the headlines indicate. The state of Nevada did not ban pre-employment drug testing or even testing for marijuana. The new law makes it, in most cases, an unlawful employment practice for an employer to refuse to hire a prospective employee because he or she submitted to a drug screening test and the result indicated the use of marijuana," said Dr. Sample.
Typical in the political and legal landscape of marijuana legislation, the new law is not as cut and dry as the headlines may lead us to believe. Dr. Sample noted some important language to be aware of in the new Nevada legislation.
The new law only pertains to applicant drug testing and excludes testing of current employees.
Positions such as firefighters, emergency medical technicians (EMT), and drivers are exempt from this law.
Federal drug testing guidelines remain unchanged for federally mandated testing.
Jobs that "in the determination of the employer, could adversely affect the safety of others" are excluded. The law says the employer should define and be able to justify what "safety-sensitive" means for roles in their company.
Job applicants may submit an independent drug test result within 30 days of the initial pre-employment drug test if they wish. The law says the employer give appropriate consideration to the result of that subsequent test.
According to the latest data from the Quest Diagnostics Drug Testing Index™, in 2018, marijuana positivity in Nevada was 4.0% in combined workforce urine drug testing. This rate is more than 40% higher than the national average of 2.3%.
Read the full text of Nevada Law AB132.
Download our marijuana whitepaper.
For more information about drug testing, visit our website.