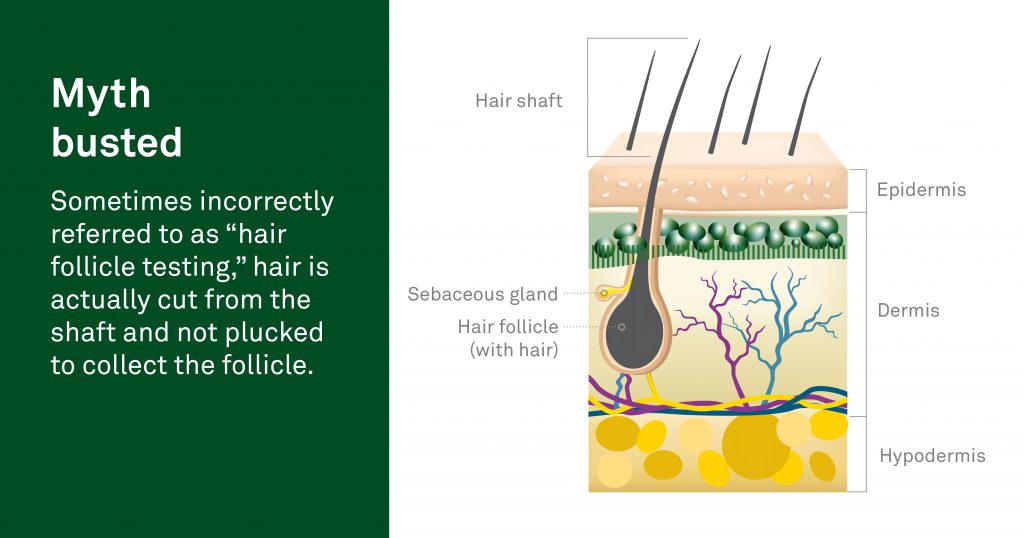 In the third and final installment of our webinar series, Back to basics, we focused on hair drug testing. Our resident expert, Jarod Rowland, forensic toxicology supervisor, and David Bustos, collection services manager at Quest Diagnostics, combed through the key features of the hair testing specimen type, from the collection process to current positivity trends.
Key highlights from the webinar:
Tamper resistance – hair testing collections are observed, lessening the opportunity to subvert the testing process. Additionally, hair dyes, shampoos, sprays, or gels have little or no effect on the drug test results.
Window of detection – hair testing can detect a pattern of repetitive drug use for up to 90 days, making it an excellent option for a pre-employment or random drug testing program.
Myths busted – hair testing is minimally invasive, is not adversely affected by hair products, and can be collected from virtually any source where hair grows.
Drug testing is complex, with many variables to consider, one of which is choosing the testing type that best fits your drug-free workplace program. The Back to basicswebinar series helps drug testing novices and veterans alike boost their knowledge about each specimen type.
The entire Back to basics series is now available for on-demand viewing.
Part 2 – Oral fluid drug testing
To access a robust offering of drug testing resources, visit our Employer Solutions resources page.
To learn more about drug testing, visit our website.