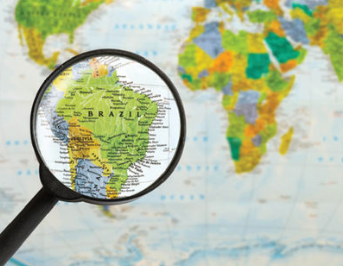 The latest DATIA focus magazine features an article about the challenges that the Brazilian government faced to reduce traffic fatalities and decrease drug use by drivers.
Traffic injuries are the leading cause of death globally and road safety continues to be an important public health issue for the World Health Organization (WHO). In the Global status report on road safety 2013, WHO estimated that more than 1.2 million lives are lost each year on the world's roads. Brazil ranks fifth in the world for road crashes, with more than 45,000 annual traffic-related fatalities in a populous country of more than 200 million people. Mortality information cited by WHO showed an upward trend in reported road traffic deaths in Brazil, rising from 18% of deaths per 100,000 people in 2003 to slightly more than 22% per 100,000 in 2012.
Brazilian professional drivers struggle with illicit drugs and alcohol, according to Addiction. Many take stimulants to stay alert in an effort to work longer hours without breaks and reduce their travel times by suspending sleep. Denatran (Brazil's national transportation department) and Brazil's Federal Highway Police found that 94.4% of truck drivers have been involved in accidents, 38.6% experienced daytime sleepiness, and 34.9% improperly used medication. Additionally, research showed that 69% of Brazilian truck drivers drive more than 9 hours a day, 66% use amphetamines while driving, and 91% drink alcohol during work.
With high rates of on-the-job alcohol and illicit drug use by professional drivers, the Brazilian government is facing the challenge of keeping its citizens safe on its streets and highways —and to deter drug use by professional drivers. Many countries around the world mitigate the risks of dangerous driving with laws focused on safety, traffic enforcement, educational awareness programs, and drug testing in the transportation sector. However, South American countries, such as Brazil, have traditionally lacked familiarity with laboratory-based drug testing, and as a result, appeared unsure about how to standardize screenings and programs for its workforce, especially those in safety-sensitive roles like truck drivers.
Continue reading the full article in DATIA focus magazine online about the new regulations and the most commonly detected drugs in Brazil.
For more information about drug testing, visit our website.