Drug testing needs assessment
Which drug testing solution is right for your company? To help you answer this question, Quest Diagnostics offers a questionnaire consists of 10 questions. Complete the assessment to determine the drug testing solution that best matches your workforce and program goals.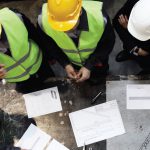 Drug testing savings calculator
Determining your drug testing program savings and return on investment (ROI) has never been easier. Our calculator takes only a few minutes to complete as it guides you, step-by-step, through the process. Simply enter some information about your company and your drug testing program and the calculator does the rest using the latest data from the most trusted and reliable sources available.