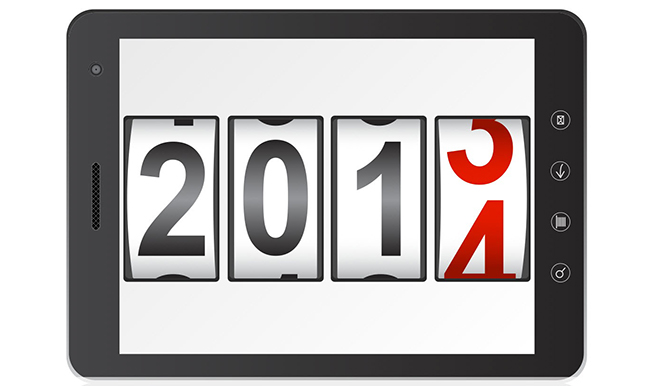 Week #34
Back in October, I highlighted some of my favorite experiences during my first six months at Quest Diagnostics. And this being the last post of the year, I thought I would do something similar, but instead highlight some of the reader's favorite posts from 2013. Below are three articles with the most views in 2013.
Week #29, Too Small for Drug Testing? Bloomberg BusinessWeek Doesn't Think So, highlighted the benefits of drug testing employees for small businesses. Last month, Dr. Barry Sample, Director of Science and Technology at Quest Diagnostics, was interviewed for an article in Bloomberg BusinessWeek entitled "Advice for Small Employers Testing New Hires for Drugs." And after reading the article, I scheduled some time to connect with Dr. Sample to ask him a few of my own questions about drug testing and small businesses.
Week #6, Instant vs. Lab-Based, compared our instant and lab-based testing products. We have a variety of on-site, instant drug testing products that provide employers with convenient, one-step screening for illicit drugs, all with rapid, reliable results. These Point of Care Tests (POCTs) may be performed either at a collection site or on-site at the employer's location. But we also have lab-based testing – the only drug testing method permitted by the Department of Transportation (DOT). Lab-based testing also provides additional security in knowing non-negative results are tested a second time to confirm the screening result.
Week #2, Laboratory Tour, featured our laboratory processes. Mark Haworth, a Certifying Scientist, was kind enough to take me on my first tour of our Lenexa, Kansas laboratory where we perform close to 20,000 drug tests every day. We also highlighted a virtual tour of the laboratory so our viewers can see it from home.
2013 was an exciting year and joining Quest Diagnostics was definitely one of my highlights. It looks like we only have 18 weeks remaining in our 52 week journey together – it's amazing how the time flies. I hope that 2013 was a great year for you and your family, and that 2014 is even better.
For more information about drug testing, visit our website.
As a new employee at Quest Diagnostics, there's hardly a day that goes by that I don't learn something new about the world of drug testing. Like some of you, I have a lot to learn about the industry. During my first year of employment, I'm going to write this weekly column highlighting drug testing procedures, products and processes as I discover them. To learn more about my journey, you can read my introductory post.