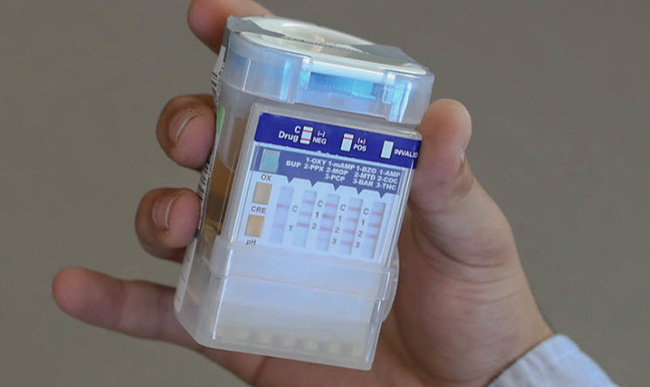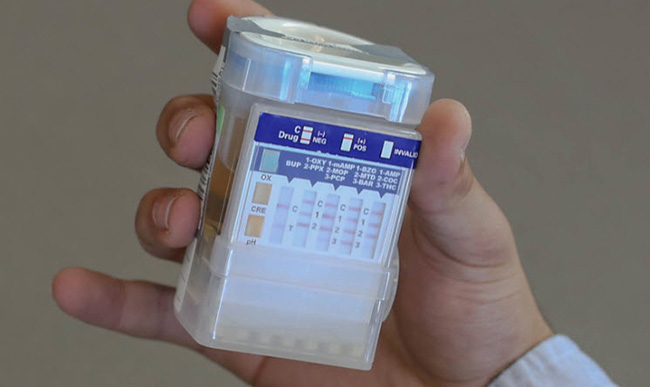 Week #6
A few weeks ago, when I took a tour of the lab, I got the chance to see how specimens (urine, hair and oral fluid) are tested in our laboratory. After seeing this process, I assumed that all drug tests were performed in a laboratory. As it turns out, we also offer instant or rapid drug testing products that provide employers with nearly instantaneous results. Last week, I had the chance to attend a webinar that touched on the differences between instant and lab-based testing.
Quest Diagnostics offers a variety of on-site, instant or rapid drug testing products that provide employers with convenient, one-step screening for illicit drugs, all with rapid, reliable results. These Point of Care Tests (POCTs) may be performed either at a collection site or on-site at the employer's location.
On the other hand, lab-based testing is the only drug testing method permitted by the Substance Abuse and Mental Health Services Administration (SAMHSA) and the Department of Transportation (DOT). Due to these certifications, lab-based test results provide empirical data to prove accuracy claims. Lab-based testing also provides additional security in knowing non-negative results are tested a second time to confirm the screening result.
The more I learn about drug testing, the more I believe that every company should have a drug testing program. It can help to decrease accidents, insurance costs, theft, missed work and violence and it increases on the job productivity. Instant and lab-based drug testing both provide these benefits. Companies just need to decide which method better fits their needs. Are instant results important, or is the assurance of accuracy that comes with a lab-based test the priority?
For more information about drug testing, visit our website.
As a new employee at Quest Diagnostics, there's hardly a day that goes by that I don't learn something new about the world of drug testing. Like some of you, I have a lot to learn about the industry. During my first year of employment, I'm going to write this weekly column highlighting drug testing procedures, products and processes as I discover them. To learn more about my journey, you can read my introductory post.