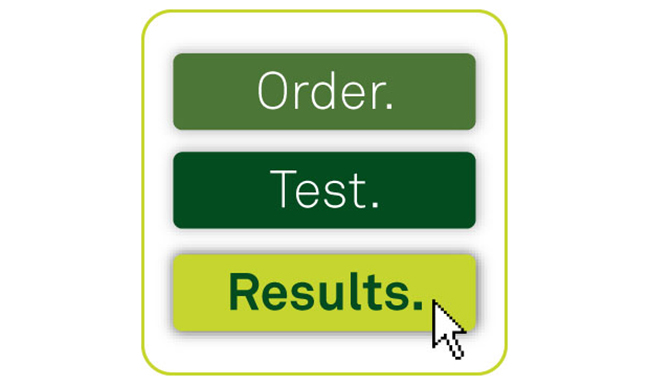 Express Results Online helps employers to easily manage the drug testing process electronically with remarkable speed. When turnaround time is of the essence, this solution has a number of benefits.
Fast, accurate results
Negative, urine drug screen results are delivered electronically the instant they become available – typically within minutes of the collection. This fast turnaround time enables quicker, better informed employment decisions.
Access to a vast collection network
Our nationwide network employs hundreds of trained, professional collectors to perform drug tests at locations that are convenient for donors. This improves the collection experience for the donor as each site in our network is equipped with an inventory of Express Results Online collection supplies. Locating a convenient collection site for your candidates and employees is easy with our interactive online map.
Superior collection quality
Every collector is trained to administer an Express Results Online test and follows a step-by-step, online protocol that helps to ensure that correct, complete information is captured with each collection. The results are interpreted in a controlled environment – ensuring high standards for quality and that the integrity of the entire process is strictly maintained.
Screen for more drugs
Express Results Online detects up to 11 commonly-abused illicit and prescription drugs. Choose a standard panel or configure a custom panel for your organization's specific testing needs. Our popular panel combinations were selected because of their frequency of use in other testing panels and because of positivity trends based on data from the Quest Diagnostics Drug Testing Index™. Our SAMSHA-certified laboratories perform confirmation testing on non-negative screens and report final results online within 24 to 48 hours of the specimen's arrival at the lab.
Transparency from start to finish
From order to result, our technology adds efficiency and simplicity to the drug testing experience and enables the online tracking of the donor's status.
Dedicated service
Our Account Management team will support you and give you the attention you need. In addition, knowledgeable client service representatives are standing by to answer questions, solve problems and to help to ensure your drug testing program runs smoothly. We focus on our clients because we pledge to always be there when you need us.
Download our case study to hear from clients how this solution delivers fast, dependable results.
For more information about drug testing, visit our website.