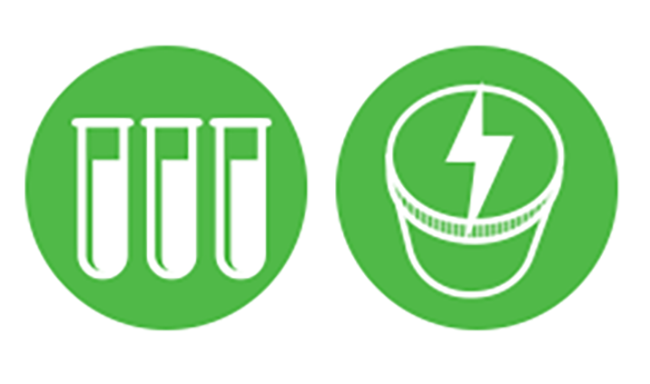 Question: How do I know whether to select a lab-based or an instant/rapid test?
Test types for workplace drug screening can be urine, hair and oral fluid as well as lab-based and instant or rapid tests. For some employers, the quick turnaround time of their drug test result is a critical factor. For others, the added confidence of a lab-based test result is a high priority. As you consider the best drug testing method for your company, your choice should focus on the method or combination of methods best matches your needs. Here are some considerations as you evaluate your drug and alcohol testing options.
Lab-based Drug Tests
Drug testing methodologies used at SAMHSA-certified laboratories are proven, reliable and consistent. In addition to certifications and accreditations, all Quest Diagnostics drug testing labs participate in rigorous laboratory proficiency testing to maintain quality assurance.
Lab-based drug testing offers peace of mind because all non-negative results is tested a second time to confirm the initial screening result.
Lab-based urine drug testing offers hundreds of different drug panel configurations.
Do you need federally regulated drug testing? Lab-based drug testing is the

only

method permitted.
Instant Drug Tests
Results from instant drug tests typically appear within minutes of the collection.
Rapid drug testing offers a convenient collection that can be performed at a nearby collection site or on-site at the workplace.
If performed on-site, your employees are responsible for interpreting the result. This added responsibility requires training to administer the rapid test and a commitment to the collection process.
We recommend that you carefully research the instant/rapid drug testing device you select. Read the package insert, seek out FDA-cleared tests, and be sure that you understand the implications of the drug screening cut-off levels.
We offer a list of pros and cons by specimen type  for lab-based testing and instant drug and and alcohol testing if you need additional detail.
For more information about drug testing, visit our website.