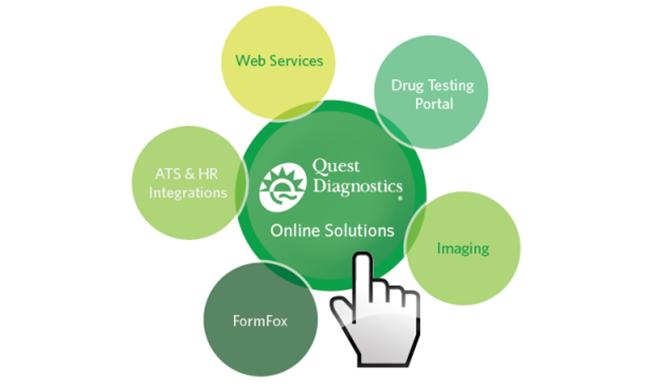 Imaging is the term we use to describe the various ways you can access Custody and Control Form (CCF) images submitted with a Quest Diagnostics drug and alcohol test. The CCF image is important because both the Medical Review Officer (MRO) and client requesting the test may want to confirm that the donor's signature is present, the temperature of the specimen allows for testing and the chain of custody protocol was properly followed.
The laboratory copy of the CCF is available digitally when the testing is complete. The collection site/MRO copy of the CCF and Breath Alcohol Test forms are available once released by the collector or MRO.
Imaging is permission-based and access is only granted with authorization. You can view an image within our drug testing portal, or online at QuestDiagnostics-ccf.com. Images can also be delivered using web services or fax.
Everyone uses some form of imaging. Without it, a critical component of the drug testing process is missing and a final result cannot be digitally reported. We work to provide diverse options for our clients to access images as well as to make these electronic images available within all of our applications.
Imaging is another way we simplify the drug testing process and show our commitment to providing exceptional technology and service to ensure that we're there when you need us.™
For more information about drug testing, visit our website.