Moore's law, in its broadest definition, states that technological advancements will continue at an exponentially rapid rate. At Quest Diagnostics, we know that when employers want to drug test an applicant or employee, they often need an electronic means by which to order, track, and review the progress of that test. With those two ideas in mind, our teams of experts work tirelessly to improve our customer's online experience.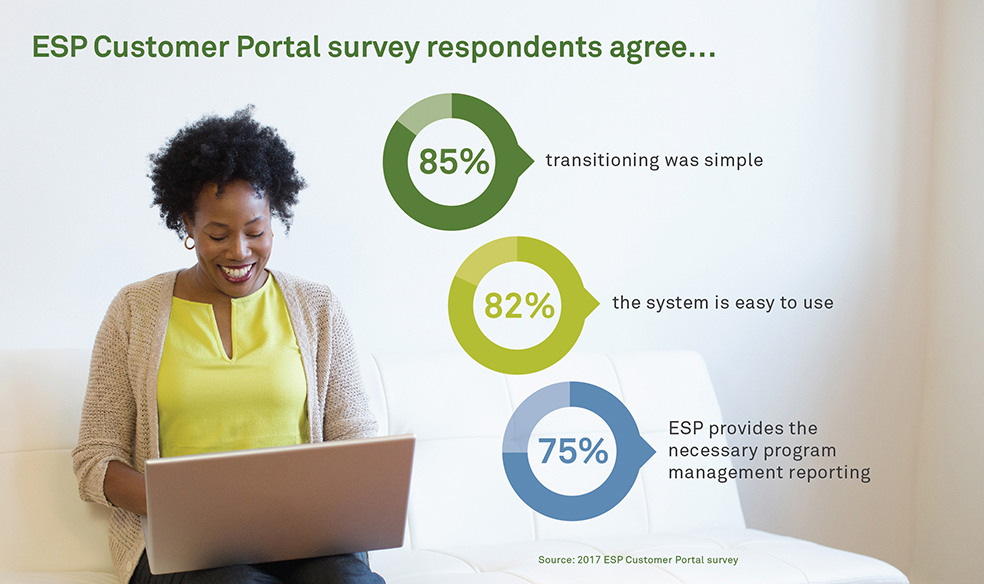 The Employer Solutions Portal (ESP) customer portal is consistently used by thousands of users on a weekly basis. To continue our commitment to excellence, we recently asked our active users for their feedback and perspectives on the system.
Here are a few highlights from our respondents:
85% agree that their transition to ESP was simple
82% agree that ESP is easy to use
75% agree that ESP provides the necessary program management reporting
73% agree that ESP is a reliable means by which to manage forms electronically
71% agree that ordering a drug test is simple
70% would highly recommend ESP to a colleague or associate
64% agree that ESP makes it easy to locate a collection site
When asked for more detail, comments such as these emerged:
"The program is very user friendly and when I've had to call and speak to someone, they were great."
"I like that I get the drug test results in a timely manner."
"I find Quest Diagnostics to be professional and easy to work with in all regards."
"Outstanding customer service – every time I call, they are helpful."
While this positive feedback reaffirms our systems are meeting the needs of our users, this isn't the feedback that compels us to do better. We're far more motivated by the five percent of respondents who indicated their dissatisfaction with the system, its user-friendliness, their transition, etc. And while it's hard to make everybody happy, our we're there when you need us commitment drives us to try.
If you're an ESP user, will become an ESP user, or want to start using ESP, here are five important resources that will help to ensure a favorable experience:
ESP resource website – a one-stop-shop for training, tutorials, FAQs, and guides
ESP video – learn about functionality, shortcuts, and system benefits
ESP brochure – get the most out of this intuitive system by harnessing its full potential
ESP contact us – submit the form and one of our representatives will connect with you
ESP helpdesk – reachable by calling 1.855.748.7850
The vast majority of our customers agree that our online drug testing portal works, is easy to use, and improves the drug testing programs. But learning how to leverage a new system can be intimidating. We understand. Change is hard. But like Moore said, advancements are coming and they are coming fast. Paper drug testing forms will soon be a thing of the past as more companies leverage the advantages of online solutions. If technology isn't your thing and you worry you may be among the five percent for whom a bad experience seems inevitable, taking a few minutes to utilize the resources listed above will go a long way to exponentially improving your odds of having a great experience with ESP.
For more information on drug testing, visit our website.