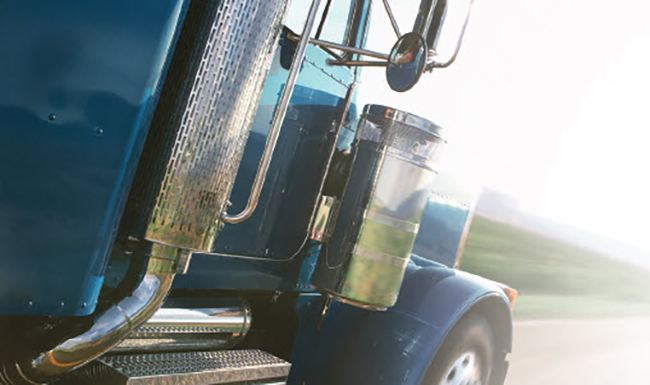 Companies drug test their applicants and employees at a variety of times, for a variety of reasons, using a variety of specimen types. The federally-mandated, safety-sensitive sector follows regulatory drug testing guidance, and in doing so establishes a model that is frequently followed by U.S. companies, who elect to perform drug testing because they see its value.
Starting January 1, 2016, regulatory guidance changed for the U.S. Department of Transportation's (DOT) Federal Motor Carrier Safety Administration (FMCSA), when the minimum annual random urine drug test rate was decreased from 50% to 25%. This change was made because drug test positivity rates among this sector remained at less than 1% for three consecutive years.
Many FMCSA employers, including two-thirds of Quest Diagnostics FMCSA clients, followed this guidance and decreased their random testing rate throughout 2016. We recently analyzed more than 30 months of Quest Diagnostics FMSCA drug testing data – including the 12 months prior to the change and 18 months after it – in an effort to better understand the relationship between the rate of random drug tests performed and the corresponding rate of drug positivity in these tests. It is worth noting that while the federal panel is made up of amphetamines, cocaine, marijuana, opiates, and PCP, we removed amphetamines and opiates from our analysis. These two drug classes have a greater chance of being used with a valid prescription and overturned by a Medical Review Officer. Excluding these drugs ensures the positivity data is conservative in nature. We found these insights to be the most telling:
From the start of 2015 to the first half of 2017, Quest Diagnostics FMCSA clients decreased their random testing volume by an average of 25%. During that time, the average positivity of the random drug tests in this testing population increased by 13%. Over the same time period, these clients increased their testing by an average of 6% for all other testing reasons such as pre-employment, and only experienced a 2% average increase in positivity.
Simply stated, as the random drug testing rate declined, so has the chance and risk of being tested. As the risk of being tested declined, so did the power of drug testing and its ability to help deter use. With this in mind, it's not surprising that drug use is increasing among long-haul truckers, bus drivers, delivery drivers, and construction vehicle drivers. In turn, every vehicle and person these drugged drivers interact with on the road bears an increased risk of an accident.
Two logical questions stem from this analysis:
Q: When will the required random testing rate be increased?
A: Only time will tell. Unfortunately, things have to get worse before they'll get better, as the entire FMCSA random testing population must once again climb back to more than 1% positivity before we can expect to see a change in the regulation.
Q: What can FMCSA employers do to minimize the potential negative impact on their organizations, employees, and the general population?
A: For now, employers can remain vigilant in drug testing. The FMCSA random rate is only a minimum standard and employers can always elect to drug test at a greater rate than the minimum requirement. Take the time to examine your testing and positivity data, keep the dissuasive power of random drug testing in mind, and carefully consider the associated risk that your organization is willing to bear.
For more information about drug testing, visit our website.