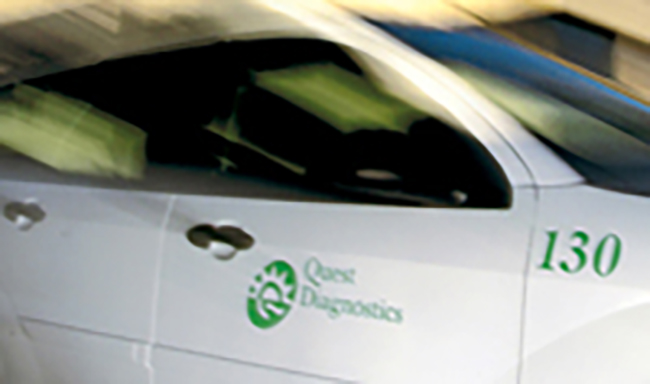 Our nationwide network of more than 8,000 collection sites are designed to provide local, convenient and reliable collection services, yet for some clients, on-site collections are a better option. Events such as job fairs, in which multiple drug testing samples are collected at one time, are well suited for a scheduled, on-site collection event. And accidents, especially those that occur outside of normal business hours, are often cause for 24/7 emergency collections.
Our mobile collection network is designed to help keep employees working and productive. By performing collections at your workplace or job site, our clients receive the benefits of simplified logistics, reduced employee downtime, and the convenience of not having to coordinate the drug test collection process. Through our scheduled, on-site collection events, we make it easier and more accessible for your donors to provide urine, oral fluid, hair or breath alcohol samples for testing.
At Quest Diagnostics, we have more than 6,000 trained collectors who provide around-the-clock access to 24/7 emergency collections for post-accident or reasonable cause drug and alcohol testing. With more than 200 dispatch offices, we're able to deliver a rapid response and collection time of less than two hours. "On-site specimen collections after an accident are quite common," said Charlie Sullivan, Director of Collection Services at Quest Diagnostics. "Our response time is critical. Tensions can be high during these post-accident situations and it's vital that we collect the specimen as soon as possible."
Our clients are comforted in knowing that we hold our collectors to the highest standards of quality through ongoing training, certifications, mystery shopper programs and formal audits. We've also established strict chain of custody procedures that help to ensure the integrity of the specimen from the moment it's collected until the final result is reported. So no matter where we collect the specimen, whether at a collection site or on-site at your place of business, the same standardized processes are used from specimen collection to results reporting.
Schedule an on-site collection event or read more about our 24/7 emergency collection services.
For more information about drug testing, visit our website.