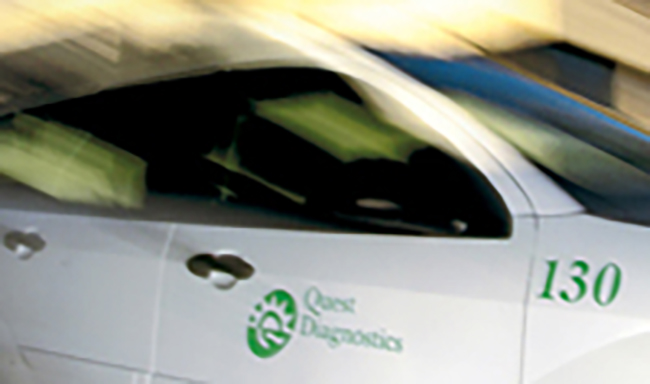 Week #48
I use three major highways to get to and from work every day, and it's almost a guarantee that I will drive by a car accident. Having been in the drug and alcohol testing industry for almost a year, I started to wonder how many of these accidents were influenced by drugs or alcohol. A recent study showed that 57% of fatal car crashes involved a driver who tested positive for either alcohol or drugs.
Just like driving a car under the influence puts the driver and others around them at greater risk for accidents and injury, so does operating machinery on the job under the influence. Employer post-accident testing, sometimes referred to as "post-incident" testing, can help determine if drugs or alcohol may have influenced the incident. As such, it is recommended that a post-accident urine or oral fluid drug test is performed as soon as possible after the incident, since different substances remain in a person's system for different amounts of time.
Our network of more than 6,000 collectors provides around the clock access to 24/7 emergency collections for post-accident or reasonable cause testing. And with a nationwide network of more than 200 dispatch offices, we're there with an average response and collection time of less than two hours.
According to the National Survey on Drug Use and Health (NSDUH), an estimated 10.3 million people reported driving under the influence of illicit drugs last year. By comparison, an estimated 29.1 million people reported driving under the influence of alcohol at least once during that time frame. If we infer that these same individuals operate vehicles and machinery on the job, it's possible they are doing so under the influence of either drugs or alcohol. As such, it is highly valuable to implement a post-accident drug testing program to deter this high-risk employee population from using drugs, and to protect the employer from some of the cost and risks associated with a substance-related on-the-job accident.
Download our brochure to learn more about post-accident drug and alcohol testing.
For more information about drug testing, visit our website.
As a new employee at Quest Diagnostics, there's hardly a day that goes by that I don't learn something new about the world of drug testing. Like some of you, I have a lot to learn about the industry. During my first year of employment, I'm going to write this weekly column highlighting drug testing procedures, products and processes as I discover them. To learn more about my journey, you can read my introductory post.