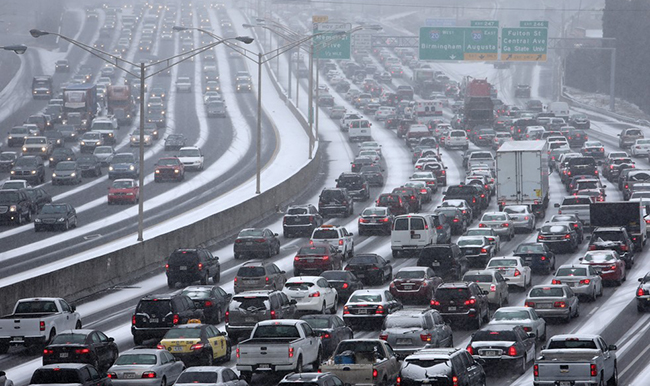 Week #39
Areas of the United States have been experiencing inclement weather this week. In Atlanta, GA, students have been stranded in schools and drivers have been stuck on the interstates due to winter storms. Quest Diagnostics owns a laboratory in Atlanta and these climate changes have prevented couriers from sending drug testing specimens to this location. Fortunately, we're prepared for situations like this.
Our drug testing business operates four SAMHSA-certified laboratories, which are strategically located around the country. With laboratories in Kansas, California, Pennsylvania, and Georgia, we have redundant processes and enough geographic diversification to allow us to weather most of the storms that Mother Nature throws at us. Having multiple laboratories allows us to not only deliver fast result turnaround times, but also to reroute specimens to different locations in the event of an emergency. Whether it's a snowstorm, hurricane, tornado, flood or earthquake, we have the ability to continue to do what we do best – provide accurate test results in a timely matter, all with exceptional customer service.
I met with our Executive Sales Director, Doug Meiser, earlier this week and he said something that really resonated with me, "We view drug tests as people – people who either need a job or need to keep their job. At the end of the day, we are helping employers and their employees provide for their families. And we won't let Mother Nature get in the way of that." This is just one more example of how we strive to show our we're there when you need us spirit.
For more information about drug testing, visit our website.
As a new employee at Quest Diagnostics, there's hardly a day that goes by that I don't learn something new about the world of drug testing. Like some of you, I have a lot to learn about the industry. During my first year of employment, I'm going to write this weekly column highlighting drug testing procedures, products and processes as I discover them. To learn more about my journey, you can read my introductory post.