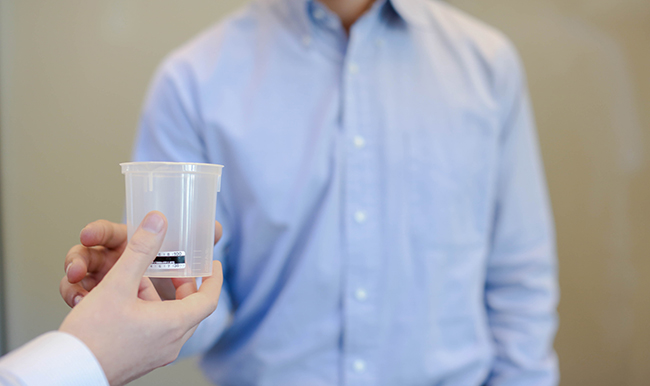 Week #41
When I took my pre-employment drug screening for Quest Diagnostics last year, I noticed the collection site took several precautions to keep me from tampering with my urine sample. Among other things, the collector locked my belongings in a safe, secured all water sources, placed bluing agent in the toilet and had me wash my hands beforehand. While collection sites do everything they can to keep donors from contaminating their specimen, we also employ preventative measures at the laboratory to help ensure that your test results are accurate.
Adulterants are foreign substances that are either ingested or added directly to a urine specimen to prevent the detection of drug use. Promoted as "cleansing agents," these substances range from everyday household items to specific chemical additives easily obtained through the Internet.
TestSure™ adulterant testing helps to ensure that your donor's urine sample has not been adulterated. When you request TestSure, we will screen the specimen for a variety of compounds using state-of-the-art secondary testing methods. The results can be provided to the medical review officer or directly to you for interpretation.
We hold our collection sites to the highest standards of quality and professionalism. The personnel at our Quest Diagnostics Patient Services Centers are trained to keep donors from tampering with their specimen. But it is comforting to know that there are processes in place that help keep our commitment to provide accurate results.
For more information about drug testing, visit our website.
As a new employee at Quest Diagnostics, there's hardly a day that goes by that I don't learn something new about the world of drug testing. Like some of you, I have a lot to learn about the industry. During my first year of employment, I'm going to write this weekly column highlighting drug testing procedures, products and processes as I discover them. To learn more about my journey, you can read my introductory post.