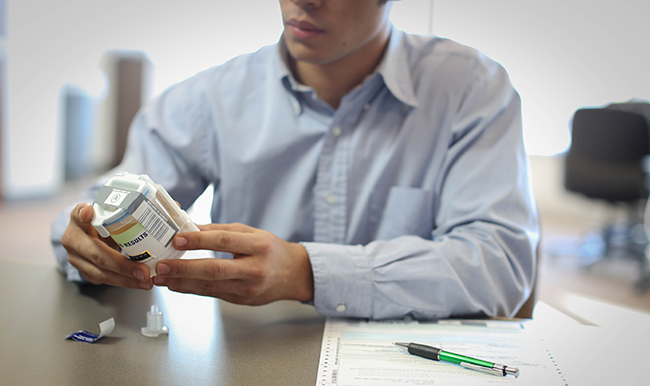 Week #46
Last week, I shared my experience of completing a pre-employment drug test – which helps prevent the hiring of individuals who use drugs. While keeping drug users from being hired is important, deterring current employees from using drugs is just as vital. Random drug testing serves two important purposes – it can help employers identify employees who are using drugs and to dissuade employee drug use in the first place.
'Random' refers to the method by which employees are selected to be tested. The selection is typically computer generated and based on a percentage of the pool of employees subject to random testing. Because random tests are performed unannounced, employees have difficulty predicting when or if they will be selected for a drug test, and as such, random testing can be a strong deterrent of drug use.
Random testing can be applied to an entire employee population or limited to certain groups of employees, such as safety-sensitive workers. According to the data from the Quest Diagnostics Drug Testing Index™, approximately 45 percent of federally mandated and 12 percent of general workforce tests are random drug tests. Federally mandated, safety-sensitive workers — which include pilots, bus drivers and truck drivers — and workers in nuclear power plants are required to undergo random drug testing as mandated by the U.S. Department of Transportation and the Nuclear Regulatory Commission.
While pre-employment testing helps to prevent the hiring of drug users, random testing can help to ensure that workplaces stay drug-free. Learn more about how random drug testing can help you create a safe and productive workplace.
For more information about drug testing, visit our website.
As a new employee at Quest Diagnostics, there's hardly a day that goes by that I don't learn something new about the world of drug testing. Like some of you, I have a lot to learn about the industry. During my first year of employment, I'm going to write this weekly column highlighting drug testing procedures, products and processes as I discover them. To learn more about my journey, you can read my introductory post.