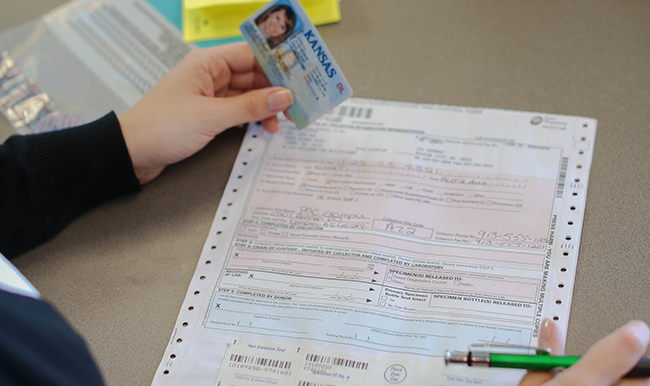 Week #47
During my first week of employment at Quest Diagnostics, I took a tour of our SAMHSA-certified laboratory. It was my opportunity to see, firsthand, the instruments that are used during the drug testing process. But what I wasn't able to see was what happens with the results once the testing process is complete.
Negative drug test results are typically sent directly to the employer who is then able to use the information to take the next step in the employment process. On the other hand, drug tests that screen and confirm non-negative are typically sent to the employer through an intermediary called a Medical Review Officer (MRO).
An MRO is an independent, licensed physician who is responsible for receiving and reviewing laboratory results and evaluating medical explanations for certain drug test results. MROs make their determinations using test results, documentation provided by the collection site and interviews with the donor. MROs are an advocate for the accuracy and integrity of the drug testing process. They work to determine if there is a legitimate medical explanation for a laboratory confirmed positive, adulterated, substituted and invalid drug test result. They also ensure the timely flow of test results and other information to employers and they protect the confidentiality of the drug testing information.
It's comforting to know that even though the specimens have been thoroughly and reliably tested, there are professionals and processes in place to provide an additional level of review and interpretation. Learn more about what a MRO can do for your drug testing program.
For more information about drug testing, visit our website.
As a new employee at Quest Diagnostics, there's hardly a day that goes by that I don't learn something new about the world of drug testing. Like some of you, I have a lot to learn about the industry. During my first year of employment, I'm going to write this weekly column highlighting drug testing procedures, products and processes as I discover them. To learn more about my journey, you can read my introductory post.