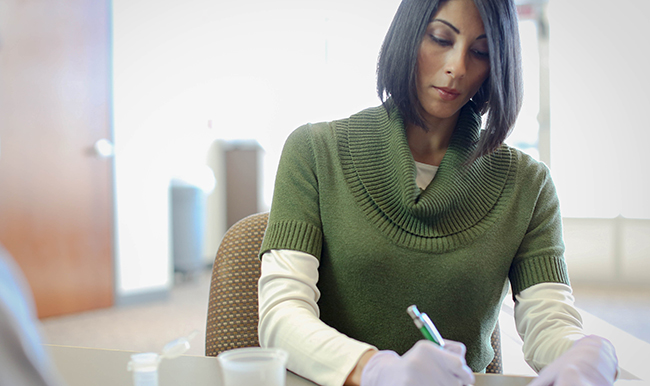 Week #45
Before I was offered a position at Quest Diagnostics, I had to pass a pre-employment drug test. Employers, including Quest Diagnostics, implement drug-free workplace programs to protect their workforce from the negative impacts of employee drug abuse. There are several drug testing programs available, such as random, reasonable suspicion and post-accident testing, but pre-employment drug testing helps prevent the hiring of individuals who abuse drugs in the first place.
Substance abuse can compromise the integrity and stability of your workplace. According to the U.S. Department of Labor (DOL), drug use in the workplace costs employers $81 billion annually. Statistics from the Substance Abuse and Mental Health Services Administration (SAMHSA) show that nearly seven percent of adults employed full time and nine percent of those employed part time currently use illegal drugs. And more than 70% of substance abusers hold some type of job. In fact, the DOL reports that more than 60 percent of adults know someone who has come to work under the influence of alcohol or other drugs.
With staggering statistics like these, it's important to keep drugs users out of the workplace. While there are a number of drug testing alternatives that help to deter employee drug use, pre-employment screening helps to filter out drug users before they even step foot on your premises. Find out more about how drug screening your job candidates can help to create a safer, more cost-effective workplace.
For more information about drug testing, visit our website.
As a new employee at Quest Diagnostics, there's hardly a day that goes by that I don't learn something new about the world of drug testing. Like some of you, I have a lot to learn about the industry. During my first year of employment, I'm going to write this weekly column highlighting drug testing procedures, products and processes as I discover them. To learn more about my journey, you can read my introductory post.