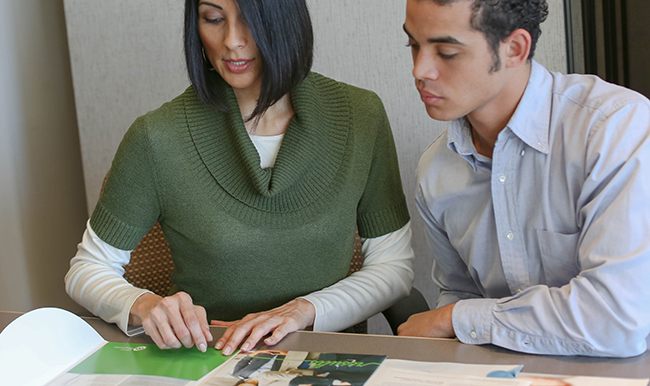 Week #38
During the past 38 weeks, I've learned a lot about our drug testing products and services and about the Quest Diagnostics organization. Because I want to learn and share as much as I can about the drug testing industry as a whole, I recently started to inquire about external processes like what employers have to do once they implement a drug testing program. To get to the bottom of this question, last week I met with Lisa Ruehle. Lisa does a lot of work with our business and she was once a Designated Employer Representative (DER) for 10 years. Lisa graciously agreed to share her DER experiences and responsibilities with me.
The DER is the main point of contact between the employer, donor and drug testing provider. They receive drug test results and other communications on behalf of the employer. As such, every DER should have the knowledge and authority to make decisions about their employer's drug and alcohol testing program. The DER is responsible for educating employees, conducting drug and alcohol tests, ensuring program confidentiality, making sure the program complies with U.S. Department of Transportation (DOT) regulations and maintaining all documentation.
The DER is authorized by the employer to take immediate action to remove or cause employees to be removed from safety-sensitive duties and to make decisions required in the drug testing and evaluation process. The role of the DER is vital to keeping the company in compliance with DOT agency regulations, therefore he or she must be thoroughly familiar with state and federal regulations, company policy, union agreements and daily operating procedures.
Having a DER is critical for companies who do regulated drug testing. For non-regulated companies, a Human Resources, Safety or Medical professional should be able to undertake the responsibilities of a DER. With all the different pieces of information coming from several sources, it's comforting to know that a single person manages the daily drug testing operations for an employer.
For more information about drug testing, visit our website.
As a new employee at Quest Diagnostics, there's hardly a day that goes by that I don't learn something new about the world of drug testing. Like some of you, I have a lot to learn about the industry. During my first year of employment, I'm going to write this weekly column highlighting drug testing procedures, products and processes as I discover them. To learn more about my journey, you can read my introductory post.