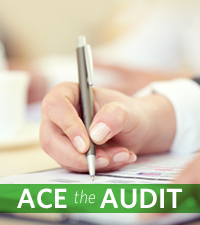 Every federally-regulated drug and alcohol testing program will inevitably be audited by entities such as the U.S. Department of Transportation (DOT), its customers, or its own internal auditors.
Our presenter is Lisa Ruehle, a Compliance Specialist at Quest Diagnostics, with extensive knowledge in drug screening, contracts, collections, compliance and of course, audits. She also served as a Designated Employer Representative for 10 years at a major commercial airline.
In this webinar, Lisa will discuss the different types of audits, how to stay objective throughout the audit process, and she'll give practical tips about how your organization can stay 'audit ready' year round. She will help to prepare first-timers for their initial, seemingly overwhelming audit and share some useful tricks and tips for veterans with prior audit experience.
Watch a recording of this webinar or other webinars presented by Quest Diagnostics.
For more information about drug testing, visit our website.