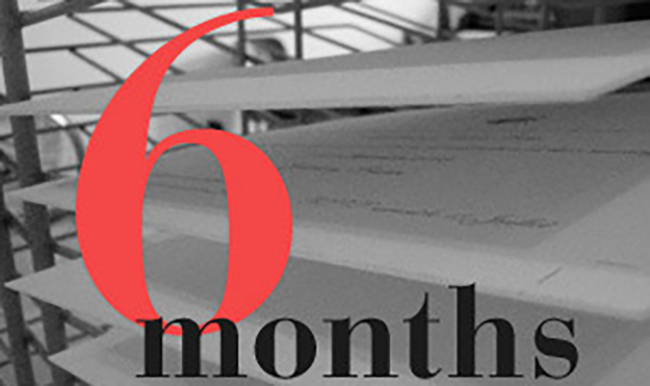 Week #26
We've officially reached the halfway point of my 52-week New to Drug Testing journey. Over the last six months, I've had the opportunity to learn a lot about the drug testing industry and I hope that's come across in my posts. With that in mind, I thought I would do something different this week and highlight some of my favorite experiences over the last 26 weeks.
Week #11, Achieving Better Health, highlighted our Blueprint for Wellness offering in which a small sample of blood, a few biometric measurements and a lifestyle survey is used to produce a comprehensive, consumer-friendly paper or online report which helps identify health concerns and includes recommendations on how to improve the results. I actually had this done a few days ago for our annual wellness screening and I'm looking forward to receiving my results any day now.
Week #12, Specimen Processing, was probably my favorite experience so far. I had the opportunity to shadow Mendi Houston, our marketing intern who works full-time in the laboratory. With her guidance, I helped scan CCFs and poured urine samples into testing tubes. I then placed barcoded stickers on both the CCFs and specimen tubes to help ensure donor anonymity and specimen tracking throughout the process. During this hour, I came to more fully understand the processes and procedures that our urine, hair and oral fluid specimens go through while being tested.
Week #21, Client Forum, meant a lot to me because I got to help organize our first client forum where several of our Oral-Eze® clients met at our laboratory and provided feedback on our product, shared best practices, discussed their needs and offered input into future product enhancements. This came at a great time because we recently performed our one millionth Oral-Eze drug test.
These last six months have really flown by. And I know its cliché, but it's true – time really does fly when you're having fun. I'm not sure what the next 26 weeks have in store for me, but you can be assured that I will share my experiences with you.
For more information about drug testing, visit our website.
As a new employee at Quest Diagnostics, there's hardly a day that goes by that I don't learn something new about the world of drug testing. Like some of you, I have a lot to learn about the industry. During my first year of employment, I'm going to write this weekly column highlighting drug testing procedures, products and processes as I discover them. To learn more about my journey, you can read my introductory post.