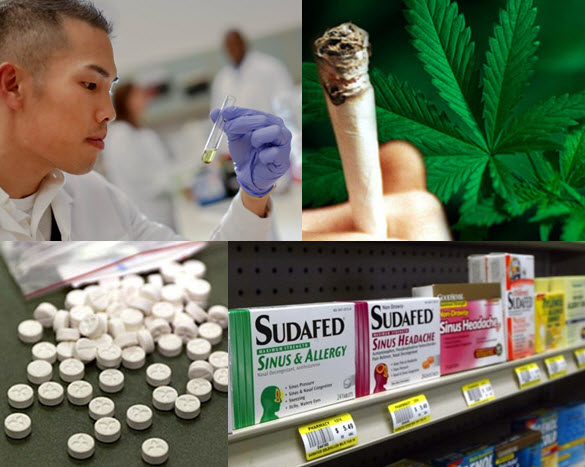 Quest Diagnostics proudly celebrates the 30th anniversary of the Drug Testing Index™ (DTI). Published annually, the DTI reveals insights into patterns of drug use among the American workforce. During the past 30 years, we have seen both the public and private sectors use substance abuse testing programs to deter drug use in the workplace. Our timeline tracks both the progress of the testing industry and illustrates our company's steadfast commitment to helping to keep workplaces drug-free. Today, we take a deeper look at overall positivity rates and key milestones from 2003 to 2007.

According to the United Nations (UN) annual drug report, the number of people worldwide who took illegal drugs jumped by 15 million, totaling 200 million. The UN report also identified increasing opium production around the globe. Marijuana still remained the most widely used drug, taken by 160 million people worldwide.
In 2006, the Mexican government cracked down on drug trafficking as the cartels became increasingly violent. That same year, officials broke up an extensive criminal network that used fast, low-flying helicopters to smuggle marijuana across the border from Canada through remote Western U.S. public lands. A $207 million drug bust was made in July 2007 and was said to be "the largest single drug cash seizure."
The DTI reported that the incidence of amphetamine positivity had grown by 70% over the past five years. On March 9, 2006, the Combat Methamphetamine Epidemic Act was passed to regulate, among other things, the retail over-the-counter sales of ephedrine, pseudoephedrine and phenylpropanolamine.
In 2005, President George W. Bush supported drug testing, yet he wanted to shut down the National Drug Intelligence Center. The Bush White House also encouraged more drug testing in schools. Student athletes, musicians and others participants in after-school activities would have had to participate in random drug testing under a program created by the administration in March 2006.
Despite the fact that the DTI reported cocaine use at a 10-year low among U.S. workers in 2007, Martina Hingis, five-time Grand Slam tennis champion, admitted testing positive for cocaine at Wimbledon and retired for the second time. Other athletes also made headlines for drug use including 2006 Tour De France winner Floyd Landis who was stripped of his title after testing positive for steroids and Marion Jones, track and field star, who lost her three gold and two bronze medals after admitting to steroid use at the 2000 Sydney Olympic Games.
In 2003, the DTI reported the 4.5% as positivity rate for urine workplace drug tests which decreased to 3.8%in 2007. The DTI also began reporting on oral fluid and hair workplace drug tests for the general workforce during this time. In 2003, the DTI reported positivity from oral fluid drug testing at 5% , declining to 4.4% in 2007. For hair positivity, the DTI data reported 11% in 2003 and 9.5% in 2007.
For more information, visit QuestDiagnostics.com/DTI.
For more information about drug testing, visit our website or contact us online.