Week #20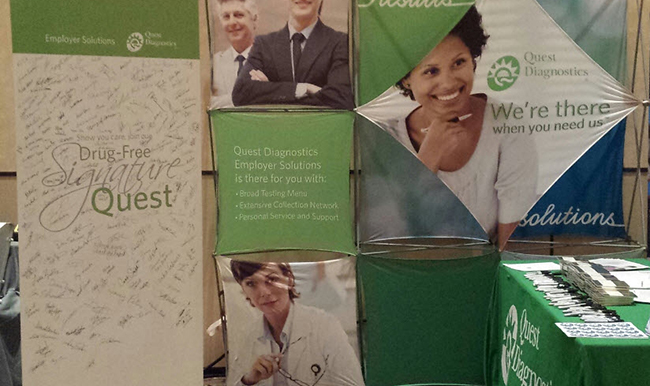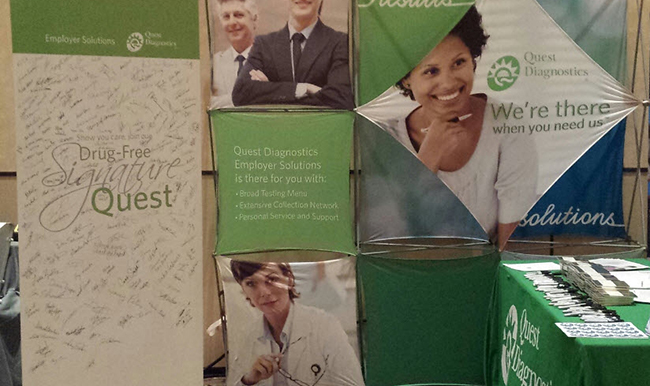 As a Marketing Specialist for Quest Diagnostics, one of my responsibilities is to organize our attendance at trade shows. We believe in the mission and values of all the events we attend, but there are some conferences where our goals are so closely aligned with that of the organization's, that we choose to support them through event sponsorships.
One of these organizations, the Substance Abuse Program Administrators Association (SAPAA), held their annual conference last week and I had the opportunity to attend. Their mission is to establish, promote and communicate the highest standards of quality, integrity and professionalism in the administration of workplace substance abuse prevention programs through education, training and the exchange of ideas – which aligns with our mission here at Quest Diagnostics.
Being new to drug testing and to Quest Diagnostics, I had the pleasure of meeting colleagues and other industry peers for the first time at the show. During this three day event, I saw several presentations on drugs of abuse and Department of Transportation regulations. All of the presentations were informative, but the one I found the most intriguing was the presentation by the Office of Drug and Alcohol Policy and Compliance (ODAPC). In the presentation, they highlighted drug testing trends over the past few years. Their findings revealed that while the positivity rate for amphetamines and methamphetamines are at an all-time high, THC continues to the most identified drug.
I've always been interested in metrics and trends and as such I consider myself a numbers person. While organizing our attendance at this event, we created our theme "Trust the Numbers" in which we highlight several key milestones that we have recently achieved – such as processing our one-millionth Oral-Eze drug test. For information on other Quest Diagnostics milestones, I encourage you to view the post, Trust the Name. Trust the Numbers.
For more information about drug testing, visit our website.
As a new employee at Quest Diagnostics, there's hardly a day that goes by that I don't learn something new about the world of drug testing. Like some of you, I have a lot to learn about the industry. During my first year of employment, I'm going to write this weekly column highlighting drug testing procedures, products and processes as I discover them. To learn more about my journey, you can read my introductory post.