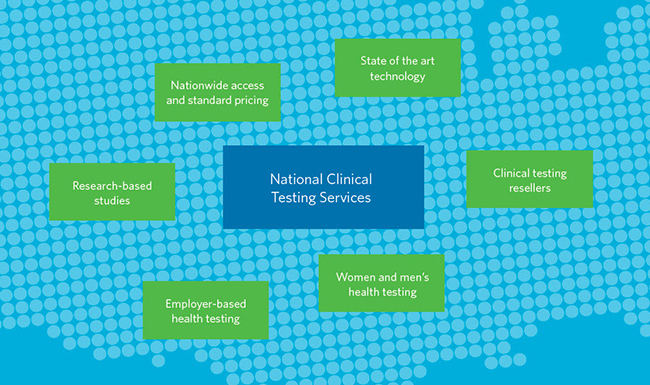 Week #14
Like most people, I despise layovers. When I fly, I do everything in my power to get a direct flight. Not just because I have a fear of flying, which I do, but because the fastest way from point A to point B, is a direct line. Quest Diagnostics has a suite of services similar to a direct flight in that we are a one-stop shop offering more than 3,000 different routine and specialized laboratory tests nationwide at facilities across the country, so clients can quickly access the services they need.
National Clinical Testing Services is a specialized offering from Quest Diagnostics designed to facilitate healthcare and diagnostics testing for patients, employers and healthcare providers. Our services provide nationwide access to clinical blood and urine testing with expanded access to Quest Diagnostics Patient Service Centers and testing laboratories.
Simplified access to healthcare services is critical for companies with offices across the country. For clients that have multiple, remote locations, complex needs and diverse testing requirements, Quest Diagnostics provides a convenient nationwide network of testing services and collection sites. Designed to simplify the process for clients, National Clinical Testing Services creates a single point of contact with dedicated account and customer support teams committed to exceptional service.
National Clinical Testing Services, like direct flights, are fast and convenient. You don't have to go to Point C to get to Point B. We provide a single-source, integrated suite of diagnostic laboratory testing services with standard, nationwide pricing so there are no hidden fees – unlike checking in your baggage at the airport, but that's a different story.
Read our National Clinical Testing Services brochure to learn more.
For more information about drug testing, visit our website.
As a new employee at Quest Diagnostics, there's hardly a day that goes by that I don't learn something new about the world of drug testing. Like some of you, I have a lot to learn about the industry. During my first year of employment, I'm going to write this weekly column highlighting drug testing procedures, products and processes as I discover them. To learn more about my journey, you can read my introductory post.