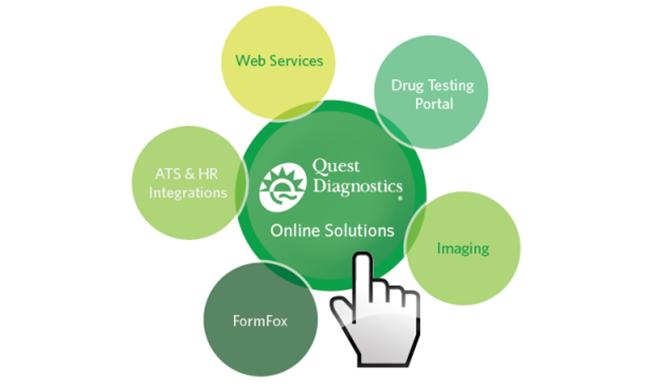 FormFox is an online system that simplifies the collection process for non-regulated urine, oral fluid, hair and instant drug testing. It can accept orders from all of our online solutions and helps to reduce errors, paperwork and the time it takes to work through the process.
A FormFox® collection wizard guides a trained collector step-by-step through the process and validates the information that's entered into a universal form that generates an electronic Custody and Control Form (CCF.) Let's walk through each of the steps.
The collector launches the FormFox wizard and follows a step-by-step process that mirrors the drug testing protocol.
The CCF image and remarks are available upon completion of the collection.
The CCF is printed as a single sheet using a standard laser printer.
The collector labels the drug test specimen bottle, tube or envelope with specimen seals from the CCF.
The donor initials the specimen label and then signs the CCF receipt which is provided a receipt for their personal records.
The collector signs the CCF and prepares the specimen sample for shipment to the laboratory for testing.
Once at the lab, the CCF is scanned and encrypted, keeping all donor information secure.
The employer will be alerted immediately when a drug test result becomes available for review.
Benefits of FormFox
Using FormFox, an employer can track the status of a drug test at key steps in the process starting with the collection and ending with the final result – all at no additional cost. FormFox statuses include in-process, collected, unable to void and refusal to test. Using FormFox , collection site errors are reduced and donors report a smooth experience that takes less time.
Collectors report that FormFox is easy to learn because the steps in the wizard match their standard collection protocol. They appreciate that it is managed online with no software to install and that CCF paper is provided at no charge.
Our nationwide network of FormFox-enabled collection sites is the largest in the drug testing industry and includes Quest Diagnostics Patient Services Centers as well as preferred and third party sites. To join our FormFox-enabled collection site network, sites must work directly with Quest Diagnostics, allowing our team of specialists to assist, guide, train and support new sites through the implementation process.
Offering paperless drug testing and a hassle-free donor experience through online solutions shows our commitment to providing exceptional technology and service to ensure that we're there when you need us.™

For more information about drug testing, visit our website.