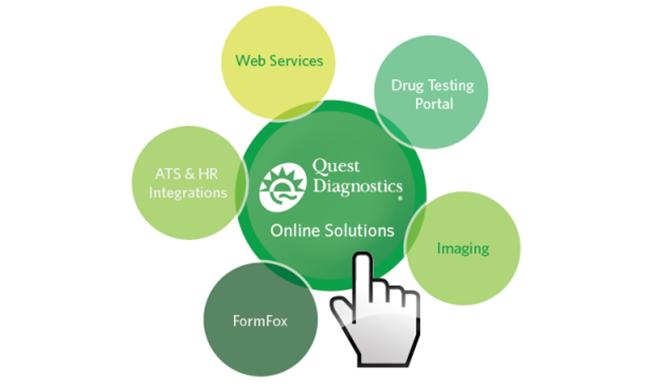 Every day we strive to simplify the drug and alcohol testing process. We build systems that must do more than meet your requirements; those systems must also seamlessly integrate with your workflow.
At Quest Diagnostics, we offer an online drug test order and results portal that is secure, comprehensive and available 24/7. This technology helps to save time, reduce administrative tasks, decrease paperwork, improve data quality and better organize all of the moving parts of your employee screening program. Using our portal, you can:
Order drug tests
Track drug test results
Get status updates
Access Custody and Control Form (CCF) images
Manage random drug testing selection processes
Integrate with Medical Review Officers (MRO)
Locate convenient collection sites
Better understand your data using our reporting tools
We are revolutionizing our current technology and building a new drug testing portal from the ground up called the Employer Solutions Portal (ESP).  We interviewed customers and took their feedback to create a more intuitive, configurable platform. After identifying the most time consuming tasks, we developed features in ESP like quick orders, email alerts and user dashboards to save time and eliminate key strokes.
Our ongoing goal is to design technology that improves the overall drug testing process from order to result and to empower informed decision making. Listening to our clients' needs and responding with best-in-class technology solutions is another way we ensure that we're there when you need us.™
For more information about drug testing, visit our website.