Week #23
A few years ago, while moving furniture, I fell down a flight of stairs and hurt my back. An MRI revealed two herniated discs that would require months of physical therapy, steroid injections and eventually surgery. Over the course of the next year, I sparingly took Hydrocodone to help alleviate the pain. After I completed my rehabilitation and discontinued the use of pain killers, I began to empathize with people who struggle with prescription drug dependence.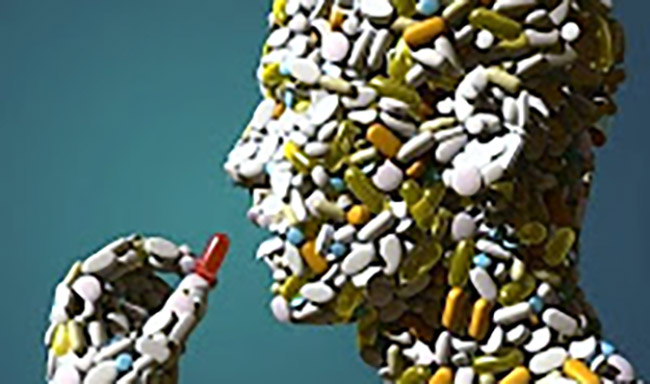 According to the National Institute on Drug Abuse, the most commonly abused prescription drugs are opioids, central nervous system depressants and stimulants. For people with chronic and recurring pain, opioids not only relieve suffering, but also help to support normal daily functioning, alleviate stress and improve sleep. But prescription drugs can also be as addictive and dangerous as illegal drugs.
Prescription drug misuse and abuse is the nation's fastest-growing drug problem and has been classified as an epidemic by the Centers for Disease Control and Prevention. While there has been a marked decrease in the use of some illegal drugs like cocaine, data from the National Survey on Drug Use and Health (NSDUH) shows that nearly one-third of people over the age of 12, who used drugs for the first time in 2009, began doing so by using a prescription drug non-medically.
After my experience using Hydrocodone, the most prescribed drug in the country, I came to see how addictive prescription pain medications could become. Prescription drug monitoring programs which use periodic, random urine drug testing, along with other patient monitoring tools, are helping healthcare providers to monitor patients' adherence to their prescription pain medication therapies. Visit our website to learn more about Quest Diagnostics Prescription Drug Monitoring services.
As a new employee at Quest Diagnostics, there's hardly a day that goes by that I don't learn something new about the world of drug testing. Like some of you, I have a lot to learn about the industry. During my first year of employment, I'm going to write this weekly column highlighting drug testing procedures, products and processes as I discover them. To learn more about my journey, you can read my introductory post.
For more information about drug testing, visit our website.